Gym Haka continues with his quest to find the answers to life's difficult questions....like who actually ate all the pies. And now we know....and he has a photograph to prove it!
On tour with the Lions - Part three
---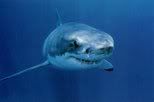 Please try to keep discussions generally polite. ADMIN will ban without warning anyone who makes a post that falls into any of the following categories: potentially legally actionable; foul or abusive; deliberately or persistently disruptive; spam. No sockpuppets. Please do not feed the trolls.
Edited 1 time(s). Last edit at 14/06/2017 16:42 by Tigger.