So...here it is...the last travelogue from our correspondent in Nu Zealand... But who is this man who has given up their time and vast amounts of money to follow the Lions??
Who knows...some say he is Dimes in disguise...some say he is a scrum half...all we know he is GYM HAKA!
On Tour With The Lions....Part Seven...
---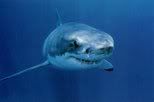 Please try to keep discussions generally polite. ADMIN will ban without warning anyone who makes a post that falls into any of the following categories: potentially legally actionable; foul or abusive; deliberately or persistently disruptive; spam. No sockpuppets. Please do not feed the trolls.