Sorry bit hectic today....
First up is Blue Shark...mulling over the semi finals.
Then Martwhit on how to build a team.
Then Northern Maori on the question of centers.
Once I sort out my gremlins there will be a new front page story....hopefully......
---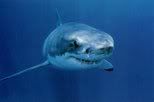 Please try to keep discussions generally polite. ADMIN will ban without warning anyone who makes a post that falls into any of the following categories: potentially legally actionable; foul or abusive; deliberately or persistently disruptive; spam. No sockpuppets. Please do not feed the trolls.