Blue Shark pens his thoughts on the upcoming semi finals...
Go Compare!
If you have any stories you wish to post please PM me....I have stories to take us to the beginning of July so lots more needed.
Cheers.
---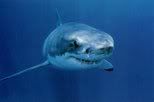 Please try to keep discussions generally polite. ADMIN will ban without warning anyone who makes a post that falls into any of the following categories: potentially legally actionable; foul or abusive; deliberately or persistently disruptive; spam. No sockpuppets. Please do not feed the trolls.