The Centre of it all
Thank you NorthernMaori for this....I have one more story in the bank which will take us to the second week in July....then nothing.
[ED}PS VERY IMPORTANT!!!! This story has references to two gentlemen from Ulster. If anyone turns this into another version of the countless Jackson/Olding threads there will be bans! [ED}
---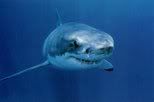 Please try to keep discussions generally polite. ADMIN will ban without warning anyone who makes a post that falls into any of the following categories: potentially legally actionable; foul or abusive; deliberately or persistently disruptive; spam. No sockpuppets. Please do not feed the trolls.