Toon Trial: Newcastle v Bath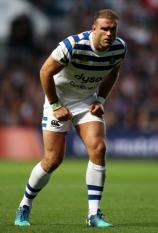 Roberts: skipper?
By P G Tips
November 6 2018
Bath face a 'Trial on the Toon" in Friday's PRC Pool match at Newcastle. With only slim hopes of progress in the competition they may be tempted to field a development squad. They are though winless in their past 6 matches and approaching a tough set of Premiership and European rounds up to Christmas. A win is sorely needed. Bath's performance could set the tone for the rest of the season.
Newcastle have struggled so far to repeat the heroics of last season which saw them finish fourth in the Premiership. They currently prop up the table with a solitary win and only 7 points. In the Premiership Cup however, their fortunes are different. A home draw with Exeter followed by a narrow victory at Harlequins leave them vying with Chiefs for top position Pool 1 where Bath are a clear bottom. They would appear to have momentum and home advantage in their favour and must be favourites unless Bath field their strongest team. Bath last won on the Tyne in 2015, visits since then taking on the flavour of trial by ordeal. Bath need to turn Saturday into trial by combat to stand a chance of winning.
The Tynesiders will want to field a strong team themselves to secure their place in the next round. Possible stars for them could be Welch, Davey Wilson, Chick and Socino in the forwards, Tait, Harris and Swiel in the backs. Their artificial pitch should give them a boost, as will the inspiration of Mark Wilson's man of the Match showing for England against South Africa.
In injury news for Bath, Matt Garvey will miss the match with a neck injury while Grant and Vuna are still not ready. The latter two are just the sort of never –say-die competitors needed in a match like this, their return cannot come too soon. Other absentees could be Charteris –known to react badly to artificial surfaces, Louw and Underhill both of whom could be on international duty. Depleted resources in the back row could mean a bench role there for Van Vuuren. Defeat last week at Exeter exposed familiar failings – too narrow a defence, poor discipline, unforced knock-ons and too many turnovers conceded. These should be the key focus for the coaches this week.
Correcting these ills and turning fortunes around will require as much experience as is available and can be spared. I would refresh the front row, recall Fotuali'I, hand the captaincy to Roberts and give leadership roles up front to Batty and Stooke in an effort to stiffen the team's resolve. Improvements have been visible in the past two games – notably in driving maul, offload and initial backline penetration. Swifter use of overlaps and more fluency in passing moves should bring dividends if Bath can get on the front foot. They must do so and win this trial by combat to set themselves up for tougher trials ahead.
Possible Bath Team:
Vaughan, Batty, Perenise, Stooke, Douglas, Bayliss, Ellis, Reid. Fotuali'I, Davies. McConnochie, Roberts, Wright, Wilson. Homer.
Replacements: Van Rooyen, Walker, Lahiff, Attwood, Van Vuuren. Green, Clark, Atkins.