Noon Kick Off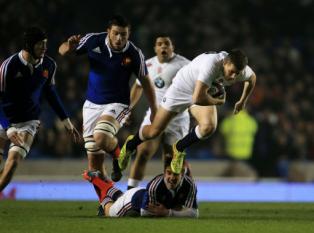 Perkins Returns
By Blues Brother
November 18 2016
It's sad to see so much turmoil at London Welsh so let's hope it all gets sorted and they can continue to be a major contributor to the game for many years to come ..
This latest encounter at Old Deer Park sees a Noon kick off because of the internationals and it is a game we could do with getting some points from.
Our latest defeats have put us back in 11th position, which is wholly unsatisfactory after last season's flirtation with the play-offs.
In come Piers O'Conor, George Perkins, Tom Griffiths, Myles Dorrian, Tom Whiteley and Ed Taylor. Signifcantly five of those are backs.
We will also see Dan George making his debut from the bench after his signing this week following injuries to regular hookers Sam James and George Edgson.
Blues: 15. Piers O'Conor,14. George Perkins, 13. Michael LeBourgeois (capt), 12. Tom Griffiths, 11. Dean Adamson, 10. Myles Dorrian, 9. Tom Whiteley, 1. Jack Culverhouse, 2. Jacob Fields, 3. Christian Judge, 4. Ed Taylor, 5. Will Carrick-Smith, 6. Justin Blanchet, 7. Josh Buggea, 8. Ben Adams.
Reps: Dan George, Camilo Parilli-Ocampo, Mike Howard, Paul Tupai, Jason Hill, Jordan Burns, Jake Sharp
London Welsh: 15. Martyn Thomas, 14. Kristian Phillips, 13. James Lewis, 12. Seb Jewell, 11. Miles Mantella, 10. Glyn Hughes, 9. Ryan Glynn, 1. Nathan Trevett, 2. Nathan Morris, 3. Ben Cooper, 4. Ben West, 5. Josh Thomas Brown, 6. Barney Maddison, 7. Ryan Hodson (C), 8. Kieran Murphy.
Replacements: 16. Adam Kwasnicki, 17. James Hallam, 18. Lovejoy Chawatama, 19. Ben Pienaar, 20. Rob Lewis, 21. Joe Carlisle, 22. Nick Reynolds.
More Bedford Blues headlines