The Entertainers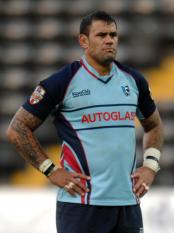 Tupai
By Blues Brother
November 21 2016
The Blues played a major role in a very entertaining game at Old Deer Park but at the end of the day we have got to start winning more games ..
London Welsh are a good side fighting for their club's life and were worh their 38-25 win.
We seem happy with a bonus point and to be able to reflect on some good scores but let's not fool ourslves too much. Two of the scores came late on when the game was already well won by the exiles.
With two minutes to go Tupai broke to set up Burns to score under the posts and with the final play Burns sprinted away to send in Perkins in to score his second.
Great end but we still lost and are down in 9th position. Let's start how we finished when Scottish come a calling on Friday ..
More Bedford Blues headlines