Blue Friday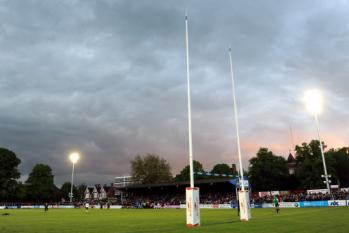 By Blues Ed
November 25 2016
Rugby under floodlights can be great so let's hope the Blues and Scottish produce the goods at Goldington Road ..
We did well against another set of exiles last week but had to be content with a try bonus point - a similar number of scores would go down well this week.
There's a few encorced changes with George Perkins injured in Thursday's training session so Pat Tapley gets the start. Justin Blanchet is also carrying a knock with Mike Howard returning to the second row.
Blues: 15. Piers O'Conor 14. Pat Tapley 13. Michael LeBourgeois (capy) 12. Tom Griffiths 11. Dean Adamson 10. Myles Dorrian 9. Tom Whiteley 1. Jack Culverhouse 2. Jacob Fields 3. Christian Judge 4. Mike Howard 5. Will Carrick-Smith 6. Ed Taylor 7. Josh Buggea 8. Ben Adams
Reps: Dan George, Camilo Parilli-Ocampo, Byron Hodge, Paul Tupai, Jason Hill, Jordan Burns, Jake Sharp.
Scottish have lost a bit of form losing to Richmond last week and so make seven changes to their line-up.
London Scottish: 15 Peter Lydon 14 Ben Rath 13 Robbie Fergusson 12 Alec Coombes 11 Jason Harries 10 Harry Sheppard 9 Hugh Fraser 1 Grant Shiells 2 David Cherry 3 Dan Koroi 4 Rory Bartle 5 Neale Patrick 6 Ally Miller 7 Danny Kenny 8 Ifereimi Boladau

Reps: George Turner, Jonny Harris, Phil Cringle, Dom McGeekie, Matt Marley , Jamie Stevenson,Tom Galbraith
More Bedford Blues headlines