Building For Next Season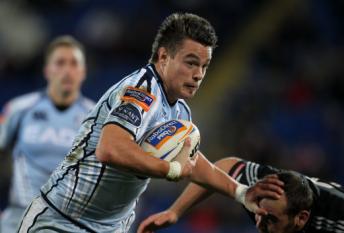 Czekaj
By Blues Ed
April 13 2017
Great to see that Blues are already building for next season as we look to put this season behind us. Lee Dickson looks a great catch as player coach while Welsh winger Chris Czekaj is an interesting signing - bringing both pace and experience.
The 31 year old has made more than 130 appearances for Cardiff Blues and with 32 year old Dickson pulling the strings from scrum half he will hopefully see plenty of ball.
Forwards Camillo Parilli-Ocampo, Josh Buggea and Ed Taylor have all signed on for next season although Mike Howard will be on his way after his well deserved testimonial on May 6th. A tremendous servant in the engine room.
More Bedford Blues headlines