What Happened To Summer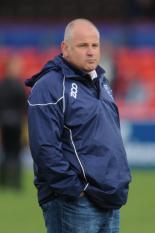 By Blues Brother
June 11 2018
Believe it or not the new season starts today. Mike Rayer's boys are reporting back for pre-season with the challenge to improve on last season's entertaining and broadly successful campaign ..
Do we want promotion or be happy to take second spot?
We will get an idea when we get round to the warm-up games with a trip to Plymouth on Friday August 10th followed by our mates Sarries on Saturday August 18th at Goldington Road.
Bishop's Stortford complete pre-season when the visit on Friday August 24th.
More Bedford Blues headlines