Season Looms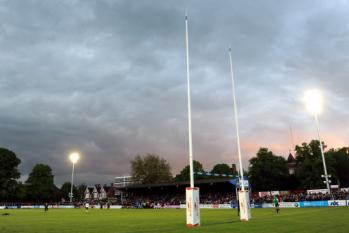 By Blues Brother
July 16 2018
Can we improve on last season's entertaining season? That's the challenge for all at Goldington Road where pre-season is in full swing on what are presumably rock hard surfaces ..
There's an interesting mix of new faces topped off by the return of Pat Tapley from down under, and there should be no shortage of takers for season tickets, which are now on sale.
Trying to keep up with comings and goings isn't easy, but, fortunately, the Offy site has come up with the goods. Tappers arrives togetherr with Lewis Robling, Mark Flanagan, Ed Coulson, Oli Curry, Charlie Clare and Hayden King.
Players from the existing squad include: Ryan Hutler, Justin Blanchet, Camilo Parilli-Ocampo, Alex Penny, Jacob Fields, Huw Worthington Dean Adamson, Rich Lane, Josh Buggea, Will Hooley, Ed Taylor, Lee Dickson, Alex Rae, Will Carrick-Smith, Harry Sheppard, Jarad Williams, Chris Czekaj, Sean McCarthy and Ben Cooper.
More Bedford Blues headlines