College Boys Back In Town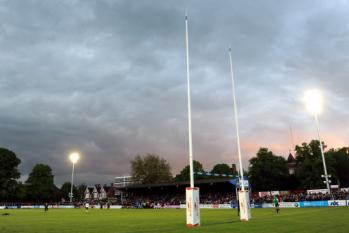 By Blues Ed
November 16 2018
Floodlights on tonight as we once again host Hartpury College - this time in the Championship Cup.
The league enounter was too close from comfort but this being the cup both sidesr make plenty of changes - in our case no less than 10!
Tappers makes a welcome start on the wing and on loan prop Toby Trinder also starts the game. James Lennon and Lewis Robling are the half backs an there's a new look front row with Jacob Fields and Alex Penny joining Trinder.
Blues: 15. Harry Davies 14. Pat Tapley 13. Rich Lane 12. Chris Czekaj 11. Dean Adamson 10. Lewis Robling 9. James Lennon 1. Toby Trinder 2. Jacob Fields 3. Alex Penny 4. Ed Taylor (capt) 5. Mark Flanagan 6. Justin Blanchet 7. Josh Buggea 8. Jarad Williams

Reps: 16. Charlie Clare 17. Hayden King 18. Ben Cooper 19. Will Carrick-Smith 20. Alex Rae 21. Alex Gliksten 22. Ed Coulson
More Bedford Blues headlines