Pirates Agan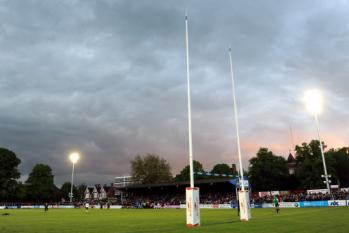 By Blues Brother
December 7 2018
Always a good game against the Cornish Pirates so hopefully a decent crowd of non-Xmas shoppers when they visit Goldington Road this week (Saturday kick off 3.00) - despite it being in the Championship Cup.
What interest Blues supporters had in this competition (jury still out) has waned as we have lost twice to a very strong Irish side and only have six points to their 19.
Hoewver we can still qualify but would need to win our two remaining games - this week against Pirates and next week at Hartpury. We are third in our group but two victories could make us one of the two third place sides who go through to the next round, apparently.
Blues: 15. Rich Lane 14. Pat Tapley 13. Lewis Robling 12. Chris Czekaj 11. Dean Adamson 10. Will Hooley 9. Lee Dickson (capt) 1. Sean McCarthy 2. Charlie Clare 3. Alex Penny 4. Ed Taylor 5. Mark Flanagan 6. Justin Blanchet 7. Josh Buggea 8. Jarad Williams
Reps: Tadgh McElroy, Toby Trinder, Ben Cooper, Oli Curry, Huw Worthington, Alex Gliksten, Ed Coulson
More Bedford Blues headlines