A Win Is A Win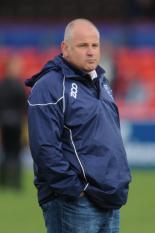 By Blues Brother
December 17 2018
It was a bit of a dead rubber but nevertheless the 17- 8 win at Hartpury College in the final pool game of the Championship was welcome - if only to keep momentum going for Mike Rayer ..
One a bitterly cold windy and wet day noyr many Blues supporters made the journey to what, it has to be said, is the most soulless ground in the league. Definitely a college not a club in the traditional sense.
They missed Dean Adamson getting a couple and Jarad Williams getting the second of the afternoon.
Back to league action this week when we are off to Richmond,
More Bedford Blues headlines