Here We Go Again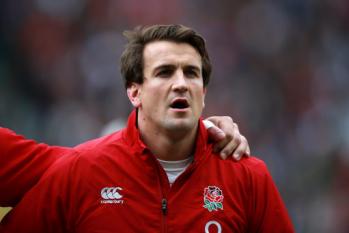 Dickson Starts
By Blues Ed
February 8 2019
League leaders Lonodn Irish are proving a real thorn in our flesh this season winning alll three of three previous league ande cup encounters ... so it would be nice to get one back on them .
They are certainly heading back to the Premiership probably just in time for the trapdoor to slam shut for promotion and relegation.
Hopefully, when the full effects of that decision are felt over the next few seasons, it will be reversed as the game as a whole will never benefit from such nonsense.
Nothing is agreed as yet, of course, but it looks like this will be the last opportunity for us to face Irish in league competition for the forseeable as money always talks in the end.
We will see Lee Dickson and Jake Sharp at scrum half and fly half respectively with Charlie Clare and Ben Cooper in the front row, Will Carrick-Smith in second row and Oli Curry in the back row.
Blues: 15. Rich Lane 14. Ryan Hutler 13. Lewis Robling 12. Chris Czekaj 11. Pat Tapley 10. Jake Sharp 9. Lee Dickson (capt) 1. Sean McCarthy 2. Charlie Clare
3. Ben Cooper 4. Will Carrick-Smith 5. Mark Flanagan 6. Oli Curry 7. Huw Worthington 8. Jarad Williams
Reps: Jacob Fields, Toby Trinder, Alex Penny, Paddy Ryan, Josh Buggea, James Lennon, Matt Worley
More Bedford Blues headlines