Cardiff Blues v Ospreys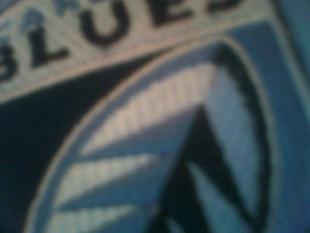 By Steve Matthews
November 16 2016
Rchard Hodges has called for a response following last Sunday's difficult encounter against Exeter Chiefs. A team that averaged 20 years of age, began well, but once the more experienced Chiefs got into their stride, it was often painful to watch.
Not the players fault in many ways - the effort was clear to see. More the way this side has been thrown together and plays too few games to become a coherent unit. The concept in itself is not the issue, rather the fact that it's tough playing so few games, with so many youngsters against more experienced and cohesive opposition.
It was also disappointing to hear that some of those senior players not involved in International Rugby were allowed on holiday last weekend. Does make it look like Cardiff arent too serious about the competition,
This weekend apparently, more of the senior plyers will be made available though. Perhaps as a bit of a lift to those that struggled on the weekend, but also in recognition of how "special" this occasion should be. The first time the Ospreys have been at the BT Sport Cardiff Arms Park since December 2013, as we play this fixture next door in the Principlaity Stadium.
So many issues surrounding this team and the competition itself - but issues of the Welsh teams' own making. Pro Rugby Wales' new found professional approach calls for them to examine ways to give this team regular rugby. The teams need to become integral to the structure in much the same way that they are in other countries like England and Ireland.
For anyone going on Friday, lets get behind the players and give the Ospreys a warm welcome. Good luck to Cardiff, should be a fun occasion.
More Cardiff Blues headlines
Cardiff Blues Poll