Speedsters for Coventry Rugby.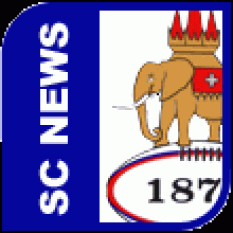 By Tom Little.
July 17 2012
Coventry Rugby are pleased to confirm two more new signings for the coming season, this time two speedy backs, Greg Evans a centre comes in from Birmingham Solihull(Bees), and winger Paul Jarvis comes to Coventry from Hartpury College
Greg Evans, a centre aged 26 moves from Birmingham Solihull (Bees), where he played 27 games for them last season including against Coventry. Greg started his rugby career at Worcester Academy, and then to Worcester itself. He played for Championship side London Welsh for three seasons before moving to Welsh Premiership side Neath two seasons ago. Following Bees relegation he was moving out of the area, but has recently received a new promotion locally and living in Solihull has decided to play rugby locally. He jumped at the chance to play for an ambitious club and has agreed a two year deal being able to supply the Coventry side with plenty of experience. He is looking forward to not only an injury free season, but also the high level of competition there is now for the centre position. He can play either inside or outside centre as well as wing.
Paul Jarvis, winger aged 23, attended Boston Grammar School and has been at Hartpury College for the past 4 years. Shortly to move from Gloucester to live in Worcester, he feels that Coventry Rugby have the ambitions to help his rugby career. At Hartpury he was part of a team that saw 4 promotions, and had the honour of playing for the Barbarians against the Combined Services in 2011.
Paul is equally at home as fullback, and using his sevens experience is an accomplished broken play runner in either position using his speed and jinking quality to make the most of any open spaces.
This step up in standard will be a challenge to himself, but Paul feels well able to deal with it.
Tom Little
Coventry Rugby press office
17th July 2012