Triple locks to protect Coventry Rugby.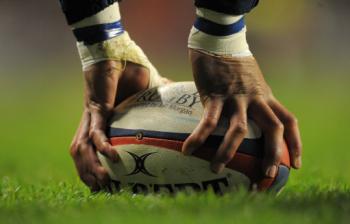 By Tom Little.
July 24 2012
Coventry Rugby are pleased to confirm three further second row forwards have been signed, making an impressive strength in depth in the lock position. Danny Wright comes in from Rugby Lions, whilst former Coventry player Rob Walton returns and the trio is completed by Tom Poole from Northampton Old Scouts.
Danny Wright, lock forward aged 22, previously represented England U18's and U 20' group. Born in Gloucester, Danny attended Gloucester Academy and spent 4 months at French side Stadt Francais, which with hindsight was perhaps too early to him to go. He was recruited later that season in 2010/11 by the then Championship side Birmingham Solihull (Bees). Following their relegation at the end of that season he was recruited by Neil Back to go to Rugby Lions. Following the departure of Neil Back and the difficulties facing Rugby Lions, Danny has now signed on at Coventry Rugby for the new season.
Coventry's Rugby Director Phil Maynard has been tracking Danny for some considerable time and delighted he has finally got his man.
At 6ft 5ins and 109kg, Danny is a fast mobile forward, getting around the field and very hard tackling. Last season he scored 3 tries and only missed 2 games for Rugby Lions. He is looking forward to helping Coventry Rugby to what he feels is an achievable high place in the league, and very much looking forward to the new season.
Rob Walton, another lock forward has been out of the game for the past 2 years apart from occasional games from The Coventry Nighthawks side. Aged in his 30's and standing at 6ft 7ins, Rob was part of Phil Maynard's Bees team that famously defeated London Wasps in a cup match in 2004.
Since leaving Bees, Rob has played Championship rugby at Rotherham Titans, at Coventry and then at Hinckley. Still in good shape despite his time out of the game Rob provides Coventry Rugby with some additional experience in the engine room of the pack.
Tom Poole, aged 23, born in Northampton was introduced to Coventry Rugby by Brett Daynes. Standing 6ft 6ins Tom has played for Nottingham Trent University, Kettering and Northampton Old Scouts, and has represented East Midlands County at both U 18 and senior level. Son of a former Northampton Saints player in the 70's and 80's he feels it is now time to play at a higher level, work hard and assist his personal development. He welcomed the chance to play for a club such as Coventry with its previous history.
Tom Little
Coventry Rugby press office
24th July 2012