Nottingham Nights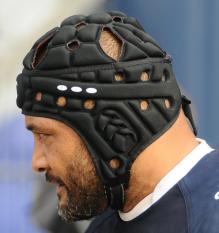 By AdminBTCov
December 1 2018
The game at the end of the short(ish) bimble up the M1 motorway was viewed as a challenge by most, and so it turned out. Our spies at The Bay reported, at times with some ire, that although Cov competed pretty well, they were partly the architects of their own downfall, eschewing a bonus point at the death by going for the corner instead of taking a fairly straightforward 3-pointer.
Other comments were less than complimentary of the referee's management at scrum time, where the visitors had a couple of opportunities to rumble over, but were comprehensively frustrated by several re-sets, when even a Nottingham observer was reportedly rather bemused as to why a penalty try was not awarded. I'll not go there though.
The feeling seems to be that Cov were more than value for at least two points, and would not have been flattered had four or five been bagged.
Qualification for the knock-out stages, though, still seems eminently possible.
Final Score: Nottingham 33-24 Coventry
Try Scorers: Makaafi, Kessell, Maisey, Faleafa
Conversions: Maisey (2)
Attendance: 900-odd
Official Site Match Report: http://www.coventryrugby.co.uk
Photos: Nick Meredith