Not Happy at Headingley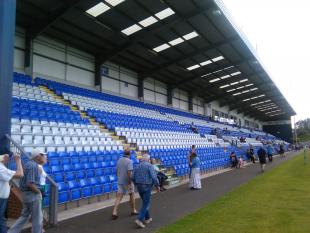 Take Me Home
By AdminBTCov
December 15 2018
It seems Cov won't be getting any Christmas presents this year, as yet another away game slipped away from them, in the frozen wastes of Leeds.
Playing in front of a very small and not particularly festive crowd in the wide open spaces of the Rhinos' and Carnegie's home pad, Cov didn't manage to weather the weather, or the rejuvenated attack of the Championship basement side.
Will Maisey failed to convert an early penalty chance, but Jack Ram atoned with a try. The extras went begging though, leaving Cov 5-0 up, and looking for their first away win of the season.
Sadly though, the home side pulled back three with a simple penalty, and then a crossfield kick was collected by Te Rure and suddenly Cov were 10-5 in arrears.
Worse followed, with a Cov mistake in their own half leading to what turned out to be the killer try to Leeds, by Davey.
Cum on Feel the Noize - The draw of the Championship Cup
The result leaves the top of the Championship Cup table as it was before the game, with Leeds securing a home tie in the quarter finals, and Cov forced to travel (to the Madejski I believe, but await confirmation as nobody seems to fully ken the regs of this glorious competition).
Away form? Pah! Back to the real deal games though now, albeit the next home one being some weeks away in this appallingly 'planned' and disjointed season. Thanks for caring, RFU.
Full Time Score: Carnegie 15-5 Coventry
Try: Jack Ram
Crowd: Small (or 750 according to The Rugby Paper, or 1000 according to Leeds' official website report).
Weather: F-f-freezin' & wet
Pictures: Nick Meredith