Nott This Time...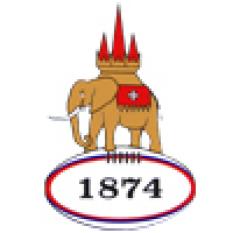 By AdminBTCov
December 23 2018
...but close. Cov, looking for that still elusive first away win, showed a bucketful of grit and determination in the Lady Bay rain and mud,
but ultimately came up just short of shaking that monkey from their collective backs.
With Will Maisey taking the visitors into a 6-0 lead with two well-judged penalties, Cov just missed extending the lead when Rob Knox's longer-range effort sailed wide.
Cov's overall performance was certainly improved over previous away efforts, with chances to take the win, including appeals for a penalty try being turned down, even though a home player saw yellow when a rapidly advancing Cov maul was unceremoniously brought down.
Nottingham responded well to Cov's early lead though, weighing in with a couple of tries, one converted, and a penalty of their own, to give them a respectable cushion at 15-6.
So often this season, this sort of bodyblow has taken the wind out of Cov sails, and the mountain has been insurmountable, but not this time. Maisey, again stepped up to slot not one, not two, but three penalties to bring the away side level.
However, as time ticked by, that was not to be, and Mr Wigglesworth blew with both sides having earned a couple of points each.
Honours even then, but I suspect Cov will be happier with their share than much-fancied fourth-placed Nottingham, who almost certainly would have anticipated a four or five point haul.
Final Score: Nottingham Rugby 15-15 Coventry Rugby
Coventry Scorer: Maisey (Five penalties)
Yellow Card: Stokes
Weather: Well, it's Christmas, so let's say warm, dry and sunny eh?
Crowd: 1515
Pictures: Nick Meredith
Coventry Official Match Report: HERE