England 15 v 16 New Zealand November 2018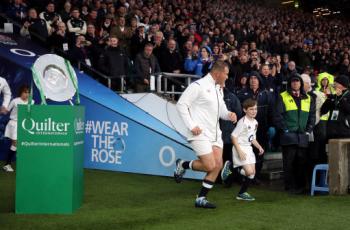 By RugbyFan
November 14 2018
England took on New Zealand 'All Blacks' the best in the world, in their second Quilter Autumn International and in the first half made them look ordinary!
England should have won that match last Saturday, regardless of the last minute disallowed try.

If (this is such a small word but has huge significance)....
If Farrell had converted the first try and if in the dying moments the team had played better and positioned themselves in for a drop goal. Well the rest would have been history.
As it is the 'All Blacks ' did what they do best, presumably after a swift kicking at half time - they came back to win by just one point.
No matter how much training they do with Jonny Wilkinson, they have to deliver the goods and perform especially the kickers. The kicking game is so important.