England v Italy 6N 2012 - Post Match Thoughts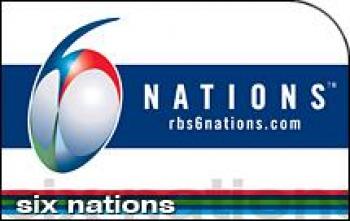 By A demanding England Fan!
February 12 2012
RBS Six Nations 2012
Italy 15 v 19 England
Post Match Thoughts
England's Phil Dowson (left) in action during the RBS Six Nations match at the Stadio Olympico, Rome - All Pictures Empics
England came from behind to win in Rome, the weather and conditions were not perfect but it was the same for both teams. And again a 'Win is a Win', I have read that some think this was another Ugly Game, sorry but don't agree with that.
Oh yes we have still got a long way to go and we will most likely get stuffed next game but for a new side, with many uncapped players prior to the start of this campaign to win the Calcutta Cup and then to come back from behind being 6 points down, away from home against Italy who have been improving year on year. Well in my book these games have been achievements.
England's Charlie Hodgson (centre) in action the RBS Six Nations match at the Stadio Olympico, Rome.
Charlie Hodgson second charge down try in two weeks, who would have thought? Plus the combination of Charlie and Farrell seem to be working really well, Farrell is definitely a super find and he can kick those all important points, when needed. And he is so young, brilliant I say, looking forward to seeing him develop over the coming years with England.
England's Ben Morgan (centre) evades a tackle during the RBS Six Nations match at the Stadio Olympico, Rome.
On our message board we have a thread running which is called 'Positives & Negatives' - one poster summed up the positives very nicely yesterday and they have kindly allowed me to share their thoughts here today.
1. A steady level of progression

2. Coming from behind to win

3. The opposition didn't look like scoring so we helped them

4. The ref failed to play advantage costing us 7 points as opposed to the 3 and we still won

5. Timely and telling substitutions

6. A better level of belief (but we need more)

7. More effective 8 and 9 confirmed

Question: Is it enough to beat Wales, probably not but this young side is getting there but slowly!
If you would like to add your views to this thread ...please click here
England's Lee Dickson in action during the RBS Six Nations match at the Stadio Olympico, Rome.
Team Statistics
Italy ------------------ England

Passes Completed 118 -------------- Passes Completed 147
Line Breaks 3 ---------------- Line Breaks 1
Possession Kicked 34 -----------------Possession Kicked 31
Errors from Kicks 4 ----------------- Errors from Kicks 0
Kicks to Touch 9 -----------------Kicks to Touch 3
Percentage Kicks 52% -----------------Percentage Kicks 44%
Tackles Made 85 -----------------Tackles Made 85
Missed 4 ------------------Missed 5
Tackle Completion 95% -----------------Tackle Completion 94%
Offloads in Tackle 2------------------Offloads in Tackle 5
Offloads / Tackled 2% -----------------Offloads / Tackled 5%
Total Errors Made 15 ----------------Total Errors Made 9
Errors / Possession 23% ------------------Errors / Possession 12%
Italy : 15-Andrea Masi, 14-Giovanbattista Venditti, 13-Tommaso Benvenuti, 12-Gonzalo Canale, 11-Luke McLean, 10-Kris Burton, 9-Edoardo Gori; 1-Andrea Lo Cicero, 2-Leonardo Ghiraldini, 3-Martin Castrogiovanni, 4-Quintin Geldenhuys, 5-Marco Bortolami, 6-Alessandro Zanni, 7-Robert Barbieri, 8-Sergio Parisse (capt)
Replacements: 16-Tommaso D'Apice, 17-Lorenzo Cittadini, 18-Antonio Pavanello, 19-Mauro Bergamasco, 20-Fabio Semenzato, 21-Tobias Botes, 22-Luca Morisi
England : 15-Ben Foden, 14-Chris Ashton, 13-Brad Barritt, 12-Owen Farrell, 11-David Strettle, 10-Charlie Hodgson, 9-Ben Youngs; 1-Alex Corbisiero, 2-Dan Cole, 3-Dylan Hartley, 4-Mouritz Botha, 5-Tom Palmer, 6-Tom Croft , 7-Chris Robshaw (capt), 8-Phil Dowson
Replacements: 16-Rob Webber, 17-Matt Stevens, 18-Geoff Parling, 19-Ben Morgan, 20-Lee Dickson, 21-Jordan Turner-Hall, 22-Mike Brown
Referee : Jerome Garces (FRA)
Touch judges : Alain Rolland (IRE) & Neil Paterson (SCO)
TV : Tony Redmond (IRE)
Unofficial England Message Board