SA 36 v England 27 2nd Test 2012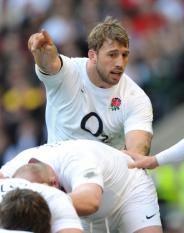 By kath
June 16 2012
England ran out onto Coca-Cola Park (formerly Ellis Park) with high hopes, to level the series after losing the 1st Test last week.
South Africa v England
Coca-Cola Park - Johannesburg
Saturday 16 June 2012 - 2md Test
Match Viewpoints
However, within five minutes that hope was shattered by a very easy try by the springbok flanker Willem Alberts. They missed the conversion but no matter South Africa were like demons and came right back at England again to score another try by du Plessis after just 6 min into the game. England were down 12-0 after just 7 mins of the game.
8 mins Foden broke only to be caught, a penalty subsequently given to England - Flood took the points and 10 mins we were 12-3 down. The match at the off was ferocious and the Springbok made it clear to England you are in the big time now. Men against Boys springs to mind. England look drunk punch and a very ordinary outfit indeed. 15 mins South Africa are tearing England apart - penalty to the Springbok 13 -3.
This England team has never been tested like this.......... Lancaster asked for a real TEST, well he has got it now! 19 mins 3rd try for Hougaard and they convert 22-3. England do not have the answer to this onslaught by South Africa.
Toby Flood - Archive photo empics

24mins break by Toby Flood and in he goes for a try - converts 22-10. Minutes later Steyn goes for a drop goal and gets it 25-10. What an intense match if it was a boxing match England are reeling, unable to catch their breath, under pressure constantly. 31 mins Penalty to springboks and hey they miss - thank God!
Away they go again, wave after wave of attack by South Africa. This is the time nobody wants to be writing a report on England as the heart is crestfallen at the crushing blows south Africa are wielding.
And now I am getting angry this is just ridiculous, I am sure the daggers will be being sharpened by many and calls for this coaching team's collective head .................but hang on look how long it took Sir Clive Woodward to build the team of 2003. You know what they say 'no pain without gain' well this England team of players will feel the pain tonight
Half Time 25 -10 ---- Nightmare in South Africa!
Second Half: England start the second half by losing their line out and here we go again the springbok get a penalty, they go for the corner. More pressure from the boks, England somehow manage to turn the ball over. 45 mins and the South Africans are attacking again... SA penalty again 28-10 46 mins. The South Africans are playing at another level compared to England.
When England get the ball we look too slow and ponderous. 52 mins But hang on...... Ben Youngs goes for the line but tackle around the neck, goes to the TMO - TRY and conversion by Flood 28 - 17.
Off we go again, England still look static and frankly don't use the ball quick enough. 56 mins England scrum dreadful, just dreadful...........England driven back up field into their 22. Another scrum and England infringe again Penalty to South Africa 31-17 58 mins
Ben Youngs scoring Try - ARCHIVE Picture Empics

59 mins Farrell on for Strettle - High tackle by the boks penalty to England ---- Thank God for Ben Youngs - 2nd TRY from the ruck following the rolling maul, converted by flood 31-24 ............. a bit more decent.
England seem to have another life now, they look like they believe again 64 mins Penalty for England Flood gets it 31 -27 - 67 mins Mistake by England and South Africa have yet another penalty ---Steyn he Misses, South Africa not as sure as they were in the first half.
68 mins Springboks on the charge again but ball knocked on, England get the ball back - England scrum and a penalty to England, Flood will kick this down field.
England now on the charge, a bit of aerial ping pong back and forth then a charge by South Africa and you just could feel the final nail going into England 's coffin Try for South Africa - no conversion 36-27. England trying really hard to go forward from the re-start. Have to say they are making South Africa play but they are making mistakes and giving too many penalties away.
79 mins England still trying to take it to South Africa but bundled out of play and that is it!
80 mins Final Score 36-27
England tried but we were not good enough. South Africa were well deserved winners. England will learn from this and now know what Southern Hemisphere rugby is all about. a much more intense and faster game.
Right guys go away and re-group and come back stronger
My MOM Ben Youngs