The run in...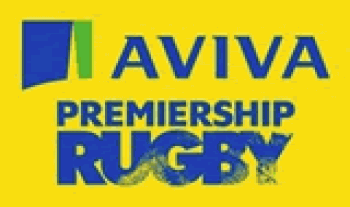 AP
By Moorsman
March 11 2012
Just a little pot boiler whilst the Chiefs players take a well earned rest.
The Run In
With the Chiefs having no further interest in the LV= Cup and the players recharge their batteries I thought I'd keep the site ticking over with a look at our run in.
Before I get started it's still a little sureal sitting here doing this when 2 seasons ago we had started the Championship play-offs with defeat at Nottingham! Things are shaping up nicely for Bristol who started their campaign with an away thrashing of Donny by 65 to 3.
So how are we looking? Well pretty good so far with 9 wins and 8 losses giving us 45 points and 5th place. I'm going to stick my neck out and predict (guess) the outcome of the Chiefs remaining 5 AP fixtures.
Away to Glaws on March 24th - Last season it was 1 game apiece and I think it could be the same this. Glaws won at Sandy Park and Kingsholme isn't quite the fortress it used to be so it's a close win for the Chiefs with a LBP for Glaws = 4 points
Home to London Irish on March 31st - Chiefs have yet ro beat Irish in the Prem and I think it's about time we put that right so another close game but this time Chiefs deny Irish the LBP = 4 points
Away to Warriors on April 14th - the last meeting at Sandy Park was a really nervous affair with both sides cancelling each other out. This time I think the Chiefs will be keen to quiiten the home supporters with a performance similar to that in the home game v Sale. If the Chiefs can do that we'll have too much for the Warriors to cope with. They have a good defensive record at home and they'll need this to limit Chiefs to 4 points with no return for the home side.
Home to Saints on April 22nd. This comes after a slight interlude for the Amlin Cup quater final v Stade in Paris (still can't believe we're still in a European competition!). Saints totally smashed us at their place but the Chiefs have moved on in leaps and bounds since then. I don't think we'll see the demolition there was at Sandy Park last season, although that would be grreat. I can see another Chiefs victory netting a further 4 points with Saints taking an LBP home.
Aaway to Sarries on May 5th is our final AP game (unless we make the top 4). This won't be an easy task unless Sarries rest players for the play-offs (very unlikely I know). Unfortunately I can't see us winning this one (but I'm willing to be surprised) but I can see us picking up a LBP = 1 point.
That adds up to a very healthy 17 points, which added to our existing 45 gives a season total of 62. I know this may be seen by some as wildly optimistic but the Chiefs have ambition and I have faith in their ability to deliver.
Come On You Chiefs!!!
More Exeter Chiefs headlines
Exeter Chiefs Poll