The Chiefs Squad 2012/13 – The Second Row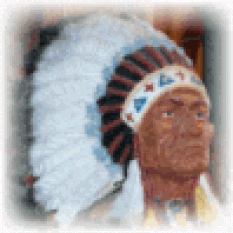 By Big Bob
June 24 2012
Big Bob continues his look at next season's squad by taking a look at the tall guys and so completes the review of the tight five.
With fourteen front rowers discussed in the previous article, we only have six to discuss here but what a six.
Let's start with the club captain Tommy Hayes who is the oldest of the sextet at 32. The guy is a legend, he is rightfully immortalised in the Tomahawk Chop, "Tommy and the boys play the best rugby..". I got the chance to speak to Tom after one of the Amlin games in our first Premiership season, against Bourgoin. It had been a tough old game and lesser players would have been on the way to casualty. Tom just stood there battered and bruised and when I thanked him for his efforts, he just said "We aim to please." You do please, Tom and you do so in spades, thank you once again. In addition to being a great leader Tom has packed down at number 8 - what more could we want?
At two years younger than Tom we have the incoming Damian Welch from the Scarletts. Rob has been quoted as having spoken to Damian on one or two occasions before this signing at the third attempt – so if Rob rates Damian then so do I (in Rob we trust). I am not sure where Damian will fit into the pecking order and I need to see him in action.
At year younger again at 29 we have Aly Muldowney, who has established himself in the squad and was "putting himself around a bit on the pitch" towards the end of last season. A good acquisition in my opinion, with a year of Chiefs conditioning under his belt we could get even more out of Aly this season, no there's a thought!
We have two twenty eight year olds, the incoming Dean Mumm and the second longest player at the club, James Hanks. As we know James has had a few injuries over the past few seasons and I really hope that his luck changes for the next campaign. He proved himself in the Championship being in the Rugby Times team of the year at least once. For a while, he and Tommy were the starting 4 and 5 but competition for places has intensified. James is already a centurion and a double hundred is very possible if he stays at the club which he joined from university.
Anyone who has captained Australia at rugby has to be good, especially if they are joining the Chiefs! As we know, Dean is not yet in the country as he may still be called up by the Wallabies. When he does arrive he will need to bed in and force his way in to the team, I can't wait to see the guy play for us.
The Premiership and the Heineken Cup are going to need quality players, and the above are quality players, with a fair bit of experience between them to boot.
Question: Who is the tallest player of all time in the Aviva Premiership?
Answer: (according to the Aviva Web site) Will Carrick Smith at 2.08 metres or 6 foot ten.
Question: Has Will played in the Premiership?
Answer: No!
At twenty years, Will is clearly the baby of the bunch, so to speak. His loan to Launceston last year did not go as planned in that he had a foot injury and missed a lot of the season. Via Twitter I think that Will has had an operation at the end of the season and as with James Hanks I hope that he has better luck this year. I take it that another dual registration has been arranged and I await to see with which club. I expect to see Will play again for the Braves and possibly (but unlikely) in a LV game but I am not holding my breath regarding the Premiership.
I am not sure the extent to which the second rowers can switch between the blind and open side. I think I am correct in saying that Tom and Dean usually wear the No 4 short where as the rest wear No 5 but I could be wrong here.
Well I am feeling pretty good after reflecting about these players and I expect that you are too!
More Exeter Chiefs headlines
Exeter Chiefs Poll