Novice Ryan must make the right choice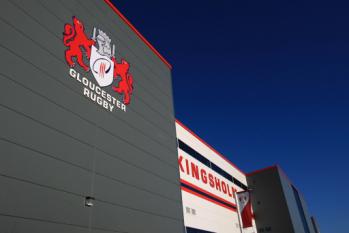 By Cherry Picker
May 13 2012
Gloucester, we are assured, are scouring the world in search of a new coach. But hopefully it won't take too long to find and appoint the right man, because while the old season has only just ended, it's vital work starts on 2012-13 as quickly as possible.
And that is a job only the new boss can do.
Club owner Ryan Walkinshaw says no stone will be left unturned in the search for Bryan Redpath's replacement, and that should be good news for the Kingsholm faithful.
So should the announcement that while Walkinshaw and others in the club's corridors of power consider recruitment for next season complete, the new coach will get funds of he considers extra additions to the squad are needed.
Interviews have allegedly begun for the top job and Glaws say they hope to have their coaching team lined up by the end of May.
But will the new man, or men, be free to start work immediately, because despite making a handful of good signings for next season, a worrying amount of experience is leaving Kingsholm and the awful run of results and performances at the end of the season suggested Glaws can ill afford to lose too much know-how out on the pitch.
Yes, the cherry and whites are a developing team and there is an awful lot of precocious talent there waiting toi make an impact on club rugby at home and hopefully abroad.
But while Alan Hansen's "you won't with anything with kids" comment was proved wrong in football, such sentiments surely apply much more to rugby.
Both in the back and in the pack, many years of rugby knowledge have been dispensed with and Glaws need the right man at the top to ensure the young guns get the right guidance as they continue their development.
Walkinshaw told the Citizen: "We're very proud of the squad we have built for next season, and we believe we have a powerful blend that can bring us success. Our coaching search will be based around bringing in the right people to handle that squad.
"We want to give whoever comes in to coach the side the chance to use that the way they consider is best.
"It's a very busy time now, in this recruitment process, but it's very exciting too.
"We've had excellent interest in the roles, we have a very strong shortlist, and now we can concentrate fully on ensuring we bring in the right people for the job."
Walkinshaw is himself a novice in the role he now occupies, of course, but he makes all the right noises. It's vital he makes the right choice of coach … soon.
More Gloucester headlines
Gloucester Poll