Match report - Harlequins A 14-24 Exeter Braves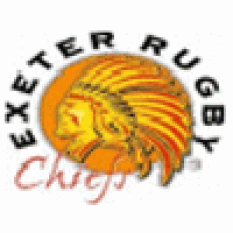 By Quinten Poulsen
March 15 2012
In the first match of this home and away, friendly fixture, Exeter Braves travelled to The Stoop as unbeaten winners of the A League Southern section. Despite fielding a strong line-up with plenty of first-team experience, Quins succumbed to a more hungry and physical Exeter side, going down 24 – 14.
Changes to the published starting lineup saw Big Mo in the 7 shirt in the absence of Will Skinner, Tomas Vallejos starting at 6, and New Zealander Cameron Gentles partnering Pete Brown in the second row.
Harlequins kicked off the first half playing right to left in front of a reasonably sized home crowd. An early Quins lineout in their own 22 saw the ball fumbled and Exeter gain possession, and a few phases later the ball had been spread wide to the right wing, Arron Struminski, who scored in the corner after only 4 minutes. Gareth Steenson nailed an impressive touchline conversion to give Exeter a 7 point lead. Soon after, a Quins offence in the Exeter half gave Steenson another opportunity to show his kicking skills with a long kick to touch to put Quins back inside their own 22 again for the lineout. However on this occasion one of the locks stole the ball and Quins cleared the danger.
Eventually Quins managed to exert some sort of pressure on Exeter, during a period of play in which Chris York won a couple of lineouts, and Clegg booted a crossfield kick from a penalty despite having the kicking tee in his hand after an injury stoppage. Eventually the move broke down when Hopper was guilty of a forward pass. At this point of the game it was evident that Exeter were giving Quins a lot of problems – they were comfortably more physical, committed and clinical at the breakdown, ensuring that their own ball was recycled quickly, whilst disrupting nearly all of Quins' ball. The scrums seemed to be going with whoever got the hit, and both sides were winning penalties at the set piece. After 22 minutes Tim Fairbrother came off injured and was replaced by Will Collier.
A few minutes later, Exeter having been penalised for not retreating 10m, Clegg kicks another penalty to touch from his own half, giving Quins a lineout in the Exeter 22. Vallejos took the ball cleanly and a nicely timed short pass from Clegg to Casson saw the centre run past a few defenders to score under the posts. The straightforward conversion from Clegg made the score 7 – 7. Exeter then re-gained the lead when Steenson kicked a simple penalty in front of the posts after a Quins offence at a scrum. Just before half-time Exeter turned the ball over in the Quins half, and a few phases later Tom Cowan-Dickie bustled over for a try, with Steenson adding the extras. Half-time score 17 – 7 to Exeter.
Harlequins made two changes for the second half, with Jordan Burns coming on for Stegmann and Joe Trayfoot replacing Big Mo. Quins started playing with a bit more tempo and urgency, and Sam Smith made some good ground down the left wing. A few rushed passes later and Casson put through a grubber kick which Burns latched onto and the youngster showed very quick feet to evade a couple of would-be tacklers but sadly he stumbled and dropped the ball as he was going over the try line.
Another couple of substitutions were made when harlequins brought on Darryl Marfo for Rob Buchanan and a long-haired flanker called Mike (?) for Vallejos. There was another decent passage of play from Quins with Urdapilleta involved a couple of times, and with some good close quarter offloading from the forwards, but the move broke down when Pete Browne lost the ball forward. A few minutes later Richard Bolt was replaced with Ross Chisholm, with Burns moving to scrum-half. Quins were still struggling to cope with Exeter's physical presence at the breakdown, and eventually a move starting in their own 22 down the right resulted in Ben White bashing through a tackle to score close to the posts. As expected, Steenson converted to make the score 24 – 7. Minutes later Will Collier came off, presumably injured, to be replaced by Nic Mayhew whose first job was to prop on his unfavoured tighthead side, and although Exeter get the shove the referee gives a penalty to Quins which Clegg kicks to touch. Another lineout fumble gives possession away. Two more lineouts in the Exeter 22 give Quins the opportunity to try out their rolling maul which Exeter defend stoutly. The ball eventually comes to Clegg but his grubber kick behind the defence goes over the dead ball line.
Quins continued to make unforced errors, although Trayfoot showed strength and speed in one good run. Yet more fumbles from Urdapilleta and Chisholm ensure Quins continue to play on the back foot, and when the ball squirts out of the side of a ruck Jordan Burns again shows very good pace with a 40m run upfield alas with no support. Exeter continue to cause havoc at the breakdown when Quins are in possession, and following a nice break from Matt Hopper with a sweet offload another forward pass hands possession back to Exeter at the resultant scrum. From the clearing kick Smith sets off on a run and passes to Chisholm outside him who runs around the last defender to score a try under the posts. Rory Clegg converts making the final score 24 – 14 to Exeter.
It was a very well deserved win for the Braves who were comfortably the better side. They dominated the breakdown from start to finish and this combined with their excellent line speed meant that Quins were usually under a lot of pressure when in possession of the ball. The return fixture is in Exeter on Easter Monday.