No Rest for Tom Williams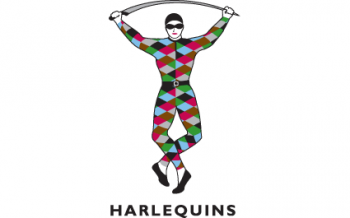 By Prof
May 29 2012
Representatives of Premiership Rugby have landed in the United States of America to play a key role in the development and promotion of rugby in the country.En route the Aviva Premiership Rugby Trophy visited the cockpit of the British Airways plane. British Airways has supported the visit by supplying flights from their Olympic Flight Bursary Programme.
12 coaches, one from each of the Premiership Rugby clubs, have travelled to New York along with four members of Premiership Rugby's Community Team to help promote the game. The visit follows Premiership Rugby's successful trip to Brazil in March to help in the development of rugby in South America.
The core values of rugby will be used by coaches in their work with young people from disadvantaged backgrounds in New York to help improve self-esteem, community cohesion and other social outcomes.
The visit runs from 28th May to 2nd June and involves the following Premiership Rugby coaches: Caryl Thomas from Bath Rugby, Marc Dibble from Exeter Chiefs, David Barley from Gloucester Rugby, Thomas Williams from Harlequins, Christophe Ridley from Leicester Tigers, Michael Crump from London Irish, Ian Isham from London Wasps, Gavin Beasley from Newcastle Falcons, Benjamin Mann from Northampton Saints, Richard Spencer from Sale Sharks, Max Malkin from Saracens and Tamara Taylor from Worcester Warriors, alongside Wayne Morris, Sophie Hartley, Helen Clayton and Scott Watson from Premiership Rugby's Community Department.
On Thursday 31st May Premiership Rugby coaches will help launch the Great Campaign Sports Festival, a touch tournament in Central Park, and then will be attending an end-of-season awards event in Harlemwith youngsters' friends and family.
On Friday 1st June, the Public School Athletics League High School Rugby 7s Final will be taking place in New York. During the week leading up to the Final and for the Final itself, two Premiership Rugby coaches and one Play Rugby USA coach will be assigned to mentor each school.
On Saturday 2nd June, Premiership Rugby will be running fan engagement fitness testing sessions in the fans village at the 2012 USA Sevens Collegiate Rugby Championship in Philadelphia, where the Aviva Premiership Rugby trophy will also be on display.
Premiership Rugby's Community Department has developed a number of ground-breaking initiatives including the Aviva Premiership Rugby Schools Programme, the award winning MBNA Tackling Numbers project and the award winning and innovative social inclusion programme Hitz, as well as the Land Rover Premiership Rugby Cup, the J.P. Morgan Asset Management Premiership Rugby 7s Cup, and ESPN Premiership Rugby Masterclasses.
Wayne Morris, Head of Community at Premiership Rugby, said "Each season Premiership Rugby and its clubs invest more than £3 million in a variety of community programmes which aim to grow grassroots participation and tackle core social issues. In the last year alone, Premiership Rugby clubs delivered 150,000 man-hours of community programming to more than 240,000 participants. Premiership Rugby also provides 600 professional players, each a strong role model within their communities, who are involved in supporting the schemes. Our programmes prove that we are a world leader when it comes to our community initiatives, and I'm delighted we have been given the chance to come to the USA to help promote and grow the game."
Mark Griffin, President of Play Rugby USA (PRUSA), said: "Play Rugby USA is one of the foremost Rugby-based youth development programs in the world. The PRUSA Academy aspires to be the pinnacle of PRUSA's player development efforts for aspiring and talented young athletes. Partnering with Premiership Rugby and the world's most competitive domestic rugby competition not only provides a strong endorsement of our Academy's efforts but more importantly an opportunity for our players and coaches to develop with the support of a World Class partner."
Dan Lyle, Executive Vice President of USA Sevens Rugby and a former Premiership Rugby player, said: "At the USA Collegiate Rugby Championship Finals we marry up development and aspirational opportunities for players and coaches. Premiership Rugby runs the top club competition globally and the partnership continues our efforts of partnering with World Class groups."