Magic moments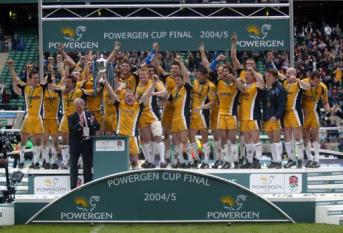 High point?
By Wildwillie
May 13 2012
Leeds, as a rugby club has been going for just over twenty years. During that time we have endured some absolute lows ( as we are doing at the moment) . However there have also been some wonderful occasions which are never to be forgotten. Here are some of those, nominated by posters, which might qualify for the "All time top ten magic moments"
The first memorable match was the first game in the top flight againt Leicester Tigers at the start of the 2002/3 season with Leeds coming out on top as the scoreboard shows..
Fans might remember a dire Heineken Cup match when we lost down at Cardiff. I do but I also remember the return game at HC when we ran riot and beat them by 45 points. Magic!
One of the highlights from the Back/Key regime was the relegation battle against Worcester. Again we won, although it was a tense affair, and avoided the drop (Those were the days!)
Two seasons ago when we were in the premiership we managed not to win a game until we travelled down to Wasps and beat them on telly and went on to stay up - another highspot from the mercurial world cup winner.
(photo courtesy of PA wire)
Also on the theme of beating the drop we remember a famous night match against Harlequins which we won with a superb breakout try by the Doc. It was a tense night but we won & went on to win at Bath as well!
There is, however, one day that will stand out in the memory of everyone who was there the day we won the Powergen Cup at Twickenham. No-one gave us a chance & the Bath fans outnumbered us 3 to 1. The tackling that day was titanic - even Rossy make a couple.
When Andre took an interception and raced clear we started to believe.......
and finally:
Magic moments indeed!
More Leeds Carnegie headlines
Leeds Carnegie Poll