Our thoughts turn to........Wasps!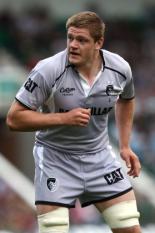 Lots of new faces
By Wildwillie
August 14 2012
Pre-season for Leeds Carnegie manifests itself on Friday night as a rare event - a home fixture! This week the visitors are Wasps and it is a while since we regarded the Peskies as an easy fixture. Lots of players have moved on since the heady days of doing the double over Wasps but we have a chance to welcome back "The Relegator"....
Our first pre-season game was, in effect, against premiership opposition. Newcastle have retained last season's squad for what will be a solitary season in the Championship. Carnegie, on the other hand, looks like being in it for at least a couiple more seasons. Last weekend's showing at Kingston Park showed up a number of issues which need addressing before a serious tilt at the AP can be taken seriously. Not least of these is the fitness of the players. Irrespective of whether or not they can catch a ball or make a tackle I cannot accept any excuse for the players not being fit. That is down to the management.
I accept that it will take time for the squad to gel given that we have a number of new faces this season so I expect to see quite a bit of chopping and changing. That is what pre-season friendlies are for. However if we have learned anything from the last 3 seasons we need to establish our best XV as soon as possible and hone their skills with game time.
It would be nice to beat Wasps again. it would be just as nice to see some progress from last week. The season starts for real in a few weeks and I would like to think that we could begin it with a win. First things first - let's get along to HC and welcome the new players with, hopefully, a strong performance.
More Leeds Carnegie headlines
Leeds Carnegie Poll