Bristol Preview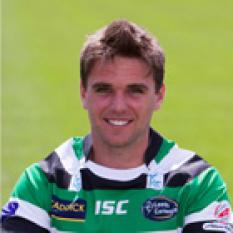 Good form!
By LeemingTyke
September 18 2012
If the world was a fair place chips would be good for you, the X Factor would never have been invented and having a birthday on St Patrick's Day would entitle you to free Guinness for life. However, they aren't, it was and I still have to fork out every time I fancy a pint of the black stuff (which is quite often)............
The world isn't a fair place, a fact which I suspect nobody is more aware of than Bristol Rugby fans.
Simply winning the league is no longer good enough to get promotion and Exeter and London Welsh can both put their current Premiership status, in part, down to Bristol's Malaria like case of playoff-itis.
This year Bris supporters will be expecting a top 4 finish and yet another crack at the play offs at the very least, anything less would be, as my son would put it, an 'epic fail' and, thanks to Newcastle's relegation, they no longer have to deal with the tag of 'promotion favourites' which may or may not help as they bid to finally go the extra mile.
They have mostly recruited from top flight rugby (the exception being Donny's David McIlwaine) and on the face of it they appear to have strengthened. An opening day defeat to champions elect Newcastle was followed by an equally predictable, but not emphatic, victory at Doncaster as Bris kept up their enviable recent record against our neighbours. A routine looking victory over the Pirates on Saturday would appear to confirm that they are back in business and when they cross the Headingley whitewash our fledgling team can confidently expect their toughest day at the office to date.
It is then, an opportunity to test ourselves against one of the best teams in the Championship and whether that serves to inspire or intimidate will be a good measure of our character as we continue to build for next season.
With that in mind, I hope that we continue to play with the attacking flare that sees us averaging over 30 points a game and, after snatching defeat from the jaws of victory in two of our three games so far, we don't revert back to the safety first rugby of last year .
We don't need to. Our pack, led by the outstanding Jacob Rowan, is looking more menacing with each game and, crucially, has strength in depth. In the back three we have genuine pace. We have a centre partnership which, although still in its embryonic stage, looks capable of guile and line breaking destruction in equal measure and, in Joe Ford, a 10 who is starting to deliver on his potential.
We have demonstrated this season that we are capable of playing some scintillating rugby and, once we figure out how to cut out the unforced errors someone will get a pasting.
Should be a good game then! Let's hope it comes together this Sunday and Bristol's supporters head back down the M1 having enjoyed a good game, but with nothing more than our best wishes in the bag.
More Leeds Carnegie headlines
Leeds Carnegie Poll