Tigers v Sarries Semi Preview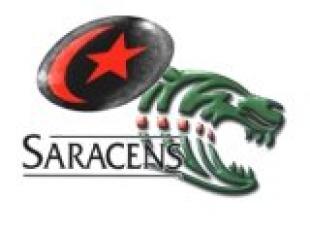 By ChrisC
May 7 2012
Second Chances The greatest accolade that could be bestowed upon a boy at my primary school was to ring the end of day bell. In the 11+year the boy with the highest weekly aggregate marks for his endeavours was given the privilege of ringing the end of day bell during the following week. There were no play offs or knock out competitions, just a league where the boy finishing top got the prize. Oddly there was never a draw. In such an eventuality I suspect the headmistress made an arbitrary decision as to who won and nobody was going to argue with her! Well except for my mother – but that's another story!
My lack of ability in arithmetic always denied me the top spot until one week, due to others being absent and, with their arithmetical prowess missing, I made it to #1 and got to ring the bell.
Heady stuff – I and I alone would determine when we all went home.
The proscribed technique for executing the task was to thread the wrist though a leather loop attached to the bell and, once secured and while gripping the bottom of the loop, flicking the bell in a somewhat effete manner. After the first two days I found this a cumbersome style and so, confident in my newly acquired and much acclaimed (by my mother who had come to the school to witness the first day of my triumphant progress) campanology skills, I decided instead that it would be better to grip the top of the loop, rather as when holding a briefcase, and swing it thus.
All went well until I approached the top of the second floor stairway when, in my enthusiasm, I lost my grip and the bell flew from my hand clanging discordantly down not one but two staircases to land at the feet of the headmistress. I scurried down to where she and the bell awaited my arrival.
Not a word was said, she just shook her head sadly while I collected the bell and, shamefacedly returning from whence I came, completed the task using the correct method. I had received a second chance but after that week was never to ring the bell again. It was a fix I reckon!
The end of season knock out cup is a bit like that; a second chance. A team that secures the most points and tops the league gets a second chance to prove it wasn't some protracted eight month, 22 game fluke while the teams in second, third and fourth get a chance to prove it was and it is they, not the league topper, who should be proclaimed Champions of England.
Thus we come to the end of what's become known as the "regular" season, which I suppose by definition means that the next two weeks are "irregular", and the four top teams begin trying to take their second chances.
Harlequins finished the season in the #1 position after the 22 matches that comprised the season so congratulations (but no cigar of course)to them for that achievement and they now face Northampton at The Stoop in what should be an open, free running contest.
At the same time as the "Diamond Geezers" from Twickenham were revelling in a last day gift from Edgeley Park's own Diamond Geezer; Tigers were meeting up with old rivals Bath at Welford Road.
After much huffing and puffing in the first half and in spite of poor refereeing by Mr Richards the home side put on some late style to eventually run out easy winners, in so doing they squeezed into second place in the league, a remarkable achievement when it's considered that at the end of the World Cup period they were languishing in 11th place. Their achievement securing a first round tie against the Watford based Saracens in a reprise of the finals of the knock out cup of the last two seasons.
Although Tigers have again this season proved to be a veritable try scoring machine, especially since the World Cup wandered to its sorry close, they also have one of the worst records for conceding tries, although in truth this reflects more on the earlier part of the season than the season as a whole.
Meanwhile down at Vicarage Road, after doing their own huffing and puffing before the half time oranges were dispensed, Saracens broke out and not only slotted a convincing win but logged just their third try bonus point against Exeter who have one of the Premiership's tightest defences but which they eschewed in a rare error of judgement by Rob Baxter who told his charges to loosen up as the hosts were there for the taking. Well Rob if you're going to foul up in a season where you hardly put a foot wrong it's to think that Saracens are ever there "just" for the taking.
It was interesting though that as a consequence of Exeter going on the offensive Saracens themselves conceded three tries even though they have the best defensive record in the league yet those three tries, conceded to a side who have hitherto found tries as hard to come by as an honest politician, represent almost 10% of the total conceded by them in this year's Premiership.
It's always been apparent that Saracens have a high quality squad and, in spite of the constraints supposedly imposed by the salary cap, with remarkable strength in depth. During the World Cup period the depleted Tigers witnessed this strength at their cost when Saracens put fifty points past them at Welford Road, the visitors being victorious and drubbing a Tigers team denied 22 players due to injury and international call ups.
It will be interesting to see whether, on Saturday, Saracens revert to the style of play for which they have become infamous or try to play more expansively while having to keep their defence intact against the Premiership's top try scorers, who've potted a remarkable 70 tries during their league campaign, almost double those achieved by Saracens.
While I don't personally enjoy the usual style of rugby played by Saracens it cannot be denied that it's largely effective and the day that our sport becomes one where all the elite teams play to an identical format and style will be a sad one.
It seems that in playing an expansive game, to which they are of course unused, Saracens lost some of the precision and accuracy for which they are rightly renowned so it remains to be seen which style Technical Director Brendan Venter decides to deploy at Welford Road.
The combatants this Saturday both have axes to grind as each lost their home fixtures against the other so the season's honours are even as they enter this week's contest.
I expect that Welshman Rhys Gill, Saracens' newly invested Player of the Year, will get another start on the loose head side of the front row to face either Dan Cole or Martin Castrogiovanni . Both were absent on Six Nations duty for the Vicarage Road fixture and John Smit, preferred that day, had his hands very full with Mulipola. When he's concentrating on playing I like Gill. He's a top class prop so why on Earth does he persist in niggling away at opposition players? It's not even as if his misdemeanours are of the "Red Mist" variety, they're petulant, childlike acts that poor players resort to who are more interested in winding up opponents when they can't do so through superiority on the pitch and Gill is certainly not a poor player, so I just wish he'd knock it off and get on with his game.
Fez Head favourite Schalk Brits will be at hooker to face the evergreen George Chuter who is having to fight off the increasing challenge of Tom Youngs who's running game is showing distinct "Brits-like" tendencies, while the hard scrummaging Nieto will probably be preferred to Matt Stevens and be the latest to try his luck against the league's outstanding loosehead; Marcos Ayerza.
In truth it's hard to see the Tigers' front row not getting an edge but there'll be no shunting the Saracens around without a struggle even though they had problems with Exeter at times.
Having recently overcome the front rows of both Quins and Northampton Tigers have the current credentials to prevail.
At lock Tigers are having a mini injury crisis but George Skivington is reputed to be fit after being rested for the Bath match as a precaution following his reporting a sore back and with Geoff Parling in fine form this is the duo I expect to start in those weird new shirts.
Veteran Steve Borthwick will continue to call the shots and wave his scrum cap about for Saracens alongside Mouritz Botha, who I think will be preferred to the excellent emerging talent; George Kruis, to provide plenty of grunt at scrum time as well as looking to maintain their peerless record at the line out, in what will be a close fought contest, especially with the presence of Steve Mafi and Ernst Joubert augmenting their locks and if necessary Mafi can lock while the ubiquitous Craig Newby slots in at blindside after his excellent showing when he replaced Salvi on the opposite flank against Bath.
Tom Croft's loss though injury would be a blow to any team but Tigers are blessed to have Steve Mafi as a more than able deputy for the British Lion. The young Tongan has had a wonderful season and will be asking the Saracens plenty of questions at the breakdown where both sides are now seemingly enamoured of the breakdown carapace. It's only a matter of time before the whole team joins the conga –
" you put the ball in there, join the queue back here, in out, in out, scuff it all about,
do the breakdown- acokey and turn around, that's what it's all about –
oh breakdown-acokey, oh breakdown-acokey, knees bend, arms push, rah, rah, rah!"
Young Jackson Wray has been on the blindside for the visitors this season and looks a real good scrapper for the ball and dynamic in the execution of the Saracens' game plan. A very different type of player to the all court Mafi, so it'll be an interesting contest.
Julian Salvi has been as consistently superb for the Tigers as he was for Bath during his previous stint in the Premiership but without the endless stream of penalties that he used to generate.
The stolid and experienced Justin Melck and prospect Will Fraser have been sharing the open side shirt with my personal favourite; Andy Saull, not seen since he went off after just three minutes on the field up at Edgeley Park back at the end of March. I hear that Melck has now been added to the injury list so it looks as if Fraser could start unless retiree Hugh Vyvyan has a last hurrah.
Waldrom and Joubert are both excellent going forward and defend like dervishes so a close contest here too but with Burger and Brown also on the injured list the Tigers' trio looks the more experienced. It'll be a crucial contest but, on paper, I'd expect Tigers to get the edge here too – although it'll depend who's the man with the whistle – please don't let it be Wayne Barnes or Greg Garner or I'll have to watch through my fingers as the random penalty selector comes into use!
Ben Youngs was another Tiger who had a precautionary rest for the Bath match but should be on parade next Saturday.
Badly damaged by England the young man is now finding some decent form and it will be interesting to see him against Wigglesworth should the two aspiring England scrum halves go head to head.
Having seen off Danny Care and Dickson over the past few weeks can Youngs do the same with his other rival for the England shirt? Can Youngs match the box kicking prowess of either Saracen? Of course with the Saracens inspired breakdown carapace more time is available for such kicks so in some ways it's been deskilled and the playing field levelled.
I wouldn't be at all surprised though if that wily old fox, ten times a Springbok; Neil deKock doesn't get a start. The South African is a real operator and has forgotten more about scrum half play than many of his peers have ever learned and if the Tigers' pack don't give Youngs a good base deKock will make it a very long afternoon for the erstwhile England incumbent.
I think we'll probably know on Friday what kind of game plan Brendan Venter has decided upon once we see who is to start at fly half for the visitors. If Owen Farrell gets the gig then, to paraphrase Schalk Brits, "Saracens will kick the ball a lot and chase it" if though it's the immaculate Charlie Hodgson then we'll maybe see a more varied approach. My bet is that it'll be "Lord Charles" so as to keep Tigers guessing.
Toby Flood, who went off with a knock against Bath, wasn't having his best game and, a couple of errors excepted, stand in Billy Twelvetrees again played very well. I can't help but wonder if he's regretting his decision to join the now departed Redpath at Kingsholm where I suspect that we'll see a return to a more conservative style of play under their new head coach, as their unremittingly expansive style has seen them end up ninth in this year's Premiership. The future suddenly looks uncertain for the talented centre. I've always felt the move was against his better judgement and inspired by his agent but as ever I could be wrong.
Flood and Hodgson at their best and facing each other would be a contest worth the admission itself and almost impossible to call as they are both wonderful distributors of the ball, sharp to spot an opportunity and, with Flood seemingly having retrieved his kicking boots from Dave Aldred's office, they are great with the boot, although Hodgson's kicking from hand is, to my mind, the more consistent.
Another enthralling contest will be at inside centre with two of my top three players in the position on show (the other is Turner-Hall). Again a face off too hard to call but if Barritt is commanded to be conservative then I can see Tony Allen getting in behind Saracens' defence as he has that of every other team since returning from injury. If Barritt is set free then Allen will have to tackle for his life as well as being an ever present threat in attack.
If, as I think will be the case, Owen Farrell is preferred to Chris Wyles at outside centre then he and Manu Tuilagi will have their own intriguing battle for the England shirt. Will Farrell get the chance to throw off his shackles and show the kind of expansive style we're told he has in reserve? Will Tuilagi be able to get past Farrell's redoubtable defence?
I rather like Wyles at 13, where he's been dragooned since this time last season, but Manu against Farrell! Fascinating and intriguing doesn't begin to describe it.
Out wide Horacio Agulla is fast becoming the stuff of Tigers' legend and is no longer under the radar but how to stop him? That's the question that'll likely be asked of James Short, who not only scored a gift wrapped try against Exeter when Rennie tried a little grubber but put in a fantastic try saving tackle on Sireli Naqelevuki who, with just five metres to go, looked odds on to score a barnstorming try, but the (by modern standards) diminutive winger literally put his body on the line to deny the giant Fijian.
On the other flank it'll probably be David Strettle trying by turn to escape the giant maw of Alex Tuilagi and stop him bulldozing his way to yet another try which could pave the way to a valedictory final at Twickenham for the Welford Road favourite.
Both Strettle and Short have shown that given quick ball they can be devastating finishers and it seems a criminal shame that for the most part the Saracens' modus operandi denies them such ball, so it's often from opposition errors that they get their chances rather than from constructions of their own side.
Tigers' stalwart, the mercurial Geordan Murphy, will be looking to pull the attacking strings of his side and probe the ever excellent Alex Goode for any sign of weakness. It could, I fear, prove to be a somewhat fruitless exercise as both full backs look safe under the high ball and are equally adept at threading their way through the midfield congestion.
So will Tigers get to yet another final and the chance to add to their bulging trophy cabinet where the Welford Road cleaning lady has already had this year's LV= Cup added to her polishing roster?
I honestly have no idea!
There are just too many areas that are too close to call and too many imponderables over the way Brendan Venter will choose to play.
Will they go for broke and try to get a score or two ahead and then shut up shop but in the process run the risk of opening the way for the Tigers' try scoring machine to do the same?
Will they be the usual arch pragmatists and kick the ball a lot and chase a lot and try to eke out penalties?
Will Tigers leak too many points by being inappropriately loose?
Whatever the outcome there'll be no second chances for the loser.