Blatherings...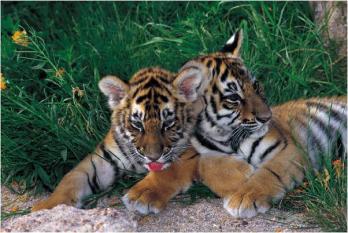 By Stopsy
June 30 2012
Midsummer musings. Tigers certainly treated us to an interesting season. Dreadful defence at the start of the season along with throwing away games and even looking at times like we didn't care. Backs to the wall, and the injuries and international players back and we saw a remarkable fight back.
Thank goodness the Board didn't have a knee jerk reaction to the start of the season where they were urged to sack everyone by some. Boring, boring Leicester, all those tries we keep scoring, however we could do with conceding fewer.
The Heineken Cup was out of reach but again those who bemoaned our situation were blind to the quality of both Ulster and ASM Clermont Auvergne who both went on to trouble others, congratulations to Leinster.
The games against Northampton were there to be savoured, the rise up the league, the kick up the backside that was Exeter away, the LV= Cup and reaching the Pay Off final, which looked a game too far against a very good Harlequins outfit with an excellent game plan and the ability to execute it. Well done Quins.

I have been disappointed at the column inches on our board dedicated to Saracens bashing, it is perhaps a mark of how far the fortunes of both clubs have changed that we feel the need to decry them. I am not a fan of some of what they do, however, no one is asking me to be.

Similarly as one who only has a passing interest in England I have been amused to see the views on England and Stuart Lancaster across many of the boards reflecting their club bias and even bigotry. Youngs & Farrell are neither the devil incarnate nor the answer to a maiden's prayers (although Ben's brother would appear to be the answer to the prayers of one of our number!).

Anyone but Leicester is a view I can understand, we all love the underdog, indeed we even claim to be one most of the time. What I do not like is the inability of some, in their desire to see us toppled, to concede that at times we do play some great rugby and must be doing something right to have been at or about the top for such a long time.
One of our Directors delights in emailing me every time we lose, fortunately the team saved him a lot of typing after November although he did become an honorary Ulsterman and Quin on the 16th of Jan and 28th May respectively.

My thanks to all on the boards who keep me in touch with all things Tigers and in particular to the moderators for keeping it going and the much appreciated authors of previews, reviews and articles.

Not long until kick off...