RWC2015 - The Stats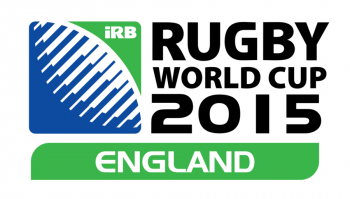 By SK88
October 18 2012
People often say that Rugby Union's problem is that there aren't as many likely winners of the World Cup as there are in Football's equivalent. But does that really stack up? It's true that 8 nations have won FIFA's incarnation of the World Cup compared to 4 in the Rugby World Cup, but the 2010 South Africa World Cup was the 19th tournament and the 80th year since the World Cup began where as the RWC is only 24 years old and has only had 7 tournaments.
So where was Football after 7 tournaments or 24 years? (Due to a small conflagration between European states there were no World Cups between 1938 and 1950)

Not as far ahead as you might imagine. After 7 tournaments both World Cups had been won by 4 different nations, whilst going by years Rugby is ahead by 1. Football had had 3 more nations represented by its 7th final and 7 more in semi-finals, with 15 compared to 8. Though going back to the years it is only 11v8. The quarter finals make grim reading as Football has a much bigger lead with 19 quarter-finalists after 7 tournaments compared to 12 from Rugby.

Part of this is because of the interesting formation of the Football World Cup. As travelling costs were greater and travelling times longer and more arduous in the 1930s than the late 1980's only 4 European teams travelled to Uruguay for the inaugural World Cup, whilst only 3 South American sides (not including defending champions Uruguay either) returned for the 1934 World Cup in Italy.

That second World Cup was a straight knock out affair, as was the 1938 affair held in France, these being the only World Cups where such a format was used. This certainly helped Cuba who qualified by dint of every other side from their region withdrawing then beating Romania, who themselves had only qualified when Egypt (at that time in UEFA) had also withdrawn, thus making a World Cup quarter final having won one match in the whole tournament against a side who hadn't won any. Whilst the 1930 world cup went straight to the semi finals (how USA managed to make a semi final in 1930 but not a quarter final until 2002) and the 1950 World Cup had no knock out rounds at all, the stages being replaced by a final round robin group.

The 1950 World Cup was beset by problems from day 1, the teams behind the Iron Curtain refusing to participate; including former finalists Czechoslovakia and Hungary, whilst so many European teams refused to travel to Brazil FIFA was left to include almost any team that would travel. That said England, who had previously arrogantly refused to enter the World Cup at all, were the only debutant nation after Scotland and India both pulled out.
Which is a very long way of saying that this makes Rugby's 25 qualifiers after 24 years very acceptable compared to Football's 31. Even if Rugby's qualification process leaves something to be desired.

Where Football, or perhaps FIFA, deserves a massive pat on the back and the IRB needs a kick up the backside is the hosting arraignments. FIFA didn't send a World Cup back for a second visit to any country until 1986, and that was only because the original host Columbia pulled out, and has never gone to a country 3 times.

The 2015 Rugby World Cup will be the third World Cup in England and the fourth to have games in Wales. I'm proud England will host this World Cup but really it is a travesty that Italy lost the hosting vote by 3 (in a vote where England and Wales had 4 votes and Italy only 1). Though it must be said the spread of countries award hosting rights to the first 7 FIFA World Cups was hardly vast, with South America hosting 3 (Uruguay, Brazil and Chile) and Europe 4 (Italy, France, Switzerland and Sweden). Rugby has hosted the World Cup on 3 continents with 1 in Africa, 4 in Europe and 3 in Oceania.

Rugby can also genuinely argue it is a more worldwide sport than football was at a similar stage. Africa's only representatives at this stage were all qualifying through UEFA and Football had no presence in Rugby's now strongholds of Oceania. The Rugby World Cup has had sides qualify from all 6 continents, had semi finalists from 4 and champions from 3. All of these are better than Football. We have a lot to thank South Africa for!

Perhaps as a consequence of the spreading of the FIFA World Cup to smaller nations the average attendance of the Rugby World Cup is almost 6,000 higher than Football's equivalent, even after the 2011 World Cup which was the worst attended World Cup since 1987 (also hosted in alleged "hotbed" New Zealand).

So what does all this mean? Well not a huge amount, Rugby had its first international before Football after all so the round ball hardly started with any advantage but it does show that since Rugby sorted itself out in the 1980s and started trying to govern itself in a serious and global manner it has grown into a serious and global sport. If the final reforms of the IRB into a truly representative governing body can be forced through there is no reason why our great game can't go from strength to strength and be played properly in every country in the world.