Tigers v Worcester Match Preview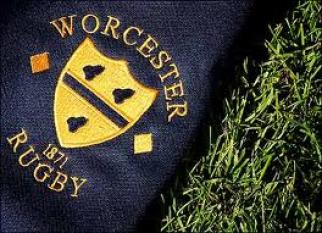 By ChrisC
September 2 2013
Life of Ryan Tuxford in Nottinghamshire is a far cry from Bethlehem but during Dean Ryan's punditry career his erudition still confused the self styled three wise men of Sky Sports' abysmal commentary team (thank goodness for the nativity of BT Sport). In Ryan here was somebody who actually knew what he was talking about.
The ex Saracens, Newcastle, Bristol and Wasps #8 won a few caps for England before hanging up his boots and starting his coaching career at Bristol ahead of a move to Kingsholm to assist Nigel Melville. There was talk in Gloucester at the time that a sort of rugby based "People's Front of Judea" had wrested control from the ex Wasps boss who'd led the Cherry and Whites to the top of the Premiership in the 2002/3 season by eighteen points over their nearest rivals; his old team Wasps. It's a record margin that stands today.
During his tenure the Cherry and Whites won the inaugural play off trophy, when it was an eight team affair, beating Ryan's Bristol who'd earlier seen off a disinterested Tigers at Welford Road who had already been crowned Champions for again topping the league. Gloucester also secured the Powergen Cup but in spite of the silverware the Cherry & Whites' failure to qualify for the 2005/6 Heineken Cup proved fatal for Melville. The natives became restless and one way or another Dean Ryan replaced Melville.
Victory in the European Challenge Cup that first season bode well and more miracles were firmly expected. And, like Brian Cohen, Ryan was unable to damp down expectations. Under his leadership his exciting team, which included Tigers' own Tony Allen and Ryan Lamb who were first usurped and then replaced by Ryan with Carlos Spencer and Olly Barkley, managed to top the Premiership twice but on both occasions, due to their inability to raise themselves for the two knock out matches, Gloucester again failed to grasp the mantle of Champions.
Eventually at the end of the 2008/9 season, following his lack of success and some unpopular changes to the playing personnel he and Gloucester parted company and "Wyan was weleased". I thought there was a certain inevitability in this and the local "PFJ" duly anointed Ryan's own assistant; Bryan Redpath, as their latest messiah.
Ryan then, cast out into the wilderness, eventually found sanctuary at Sky. After his punditry exploits a brief sojourn north of the border as interim coach of the hapless Scottish national team seemingly proved enough for him to get the Worcester job as the local "Biggus Dickus" under the aegis of Worcester's own Pontius who'd dispatched the thoroughly decent Richard Hill (also previously head coach at both Bristol and Gloucester) and which sees Ryan presiding over a coaching team headed by ex Gloucester coach; Carl Hogg with whom Ryan worked at Kingsholm.
It now remains to be seen whether, at the end of the season, the Warriors' faithful will hail Dean Ryan as their messiah or just a very naughty boy – only time will tell, starting with his team's visit to Welford Road on Sunday.
Speaking of naughty boys; Tigers' Richard Cockerill found himself in some trouble with the powers that be, ostensibly for abusing the fourth official at last May's knock out final, an allegation which was shown to be verismilitudinous. The supposedly abused refusing to confirm he'd been so treated by Mr Cockerill. This played against the RFU's narrative and thus a catch all charge was wheeled out much to the delight of the media, who, together with "concerned supporters", had mounted a campaign of vilification against the successful Tigers' Director of Rugby.
In spite of the nature of the original charge and a marked lack of due process in the disciplinary procedure an unusually severe penalty of nine match suspension from "match day coaching" was handed down. The RFU once again complaisant in the face of the media.
Subsequently the RFU issued a revised judgement so peculiar as to be beyond parody. The RFU "Bizarre-a-scope" has clearly had an off season service and is working at full power. I was also impressed that they deployed their randometer in deciding the matches that the suspension would apply to. Although the fact that the matches weren't alternated on a ban one, coach one, ban one basis makes me think there's still work to do on this piece of equipment. Maybe the software to enable match officials to randomly officiate at the scrum using the new laws (and who knows even enforcing the old ones) has some kind of software conflict with its established use at the breakdown. We'll see how it's working on Sunday. Maybe Mecca Bingo and Camelot could be engaged as design consultants by the RFU.
I am now waiting to see close up shots of all club coaches via a dedicated camera trained on their lips throughout their presence in the stadia. Perhaps they could be shown on a split screen so we can all be sure not to miss an opportunity to be offended and, if profanity is identified as emanating from a coach's mouth by the phalanx of lip readers that will surely now monitor even the muted utterances of all coaches, the immediate suspension of the miscreant for nine matches. Penalties are justified for such behaviour but so is consistency of application.
One thing we do know however is that, according to the revised RFU judgement, by definition all the matches played by Tigers during the Autumn Internationals and Six Nations periods are meaningless as Tigers' British Lions and South Sea Islands' contingents of players will be variously missing. That's clear then.
Notwithstanding all that there will be an unwelcome lacuna in the Tigers' ranks.
There have been changes aplenty at both Sixways and Welford Road with a player churn approaching thirty at each club.
At Tigers the departures of Martin Castrogiovanni and George Ford drew the greatest attention while stalwart Geordan Murphy retired to the coaching staff. At Sixways they bade farewell to Matts; Mullan and Kvesic, two bright young stars of the future who decided that the turf at The Causeway Stadium and Kingsholm respectively was more to their liking.
Not possessed of numinous powers it's difficult for me to make an assessment of the likely selections for this Sunday as the meaningless Premiership Sevens and some of the pre-season fixtures (see above for criteria) are little guide.
The major question mark is if and when Tigers will deploy their British Lions. Were history any guide I'd expect to see them gradually introduced from the bench rather than in the starting line ups for the next couple of matches but their engagement against both Jersey and Ulster suggests otherwise.
There seems scant sense in risking the club's crown jewels in friendly matches if they are not to be given the opportunity to sparkle in front of their adoring acolytes in what is the relatively rare occurrence of Tigers' having a home fixture to start their Premiership campaign, there having been just six such occasions since the dawn of the professional era.

Worcester of course have no such conundrum to ponder but Dean Ryan nevertheless starts the latest phase of his coaching career with a tidy list of absentees with everything from injury through to exclusion from the match day squad on religious grounds.
With Tigers potentially fielding a near first choice front row Dean Ryan will have to decide on whether to start Jeremy Becasseau, a new signing from Stade Francais for whom he made just ten Top 14 appearances, two of them starts and who can play on either side of the front row. Ryan has had a good look at the young Frenchman after he started in two of Warriors' pre-season friendlies and he may be preferred to another new signing; Paul Andrew, who's arrived from Cornish Pirates, to oppose Dan Cole or South African; Jerome Schuster.
Tom Youngs was also a casualty of the friendly against Ulster so if he's rested it will be interesting to see if new arrival, the mobile Neil Briggs, gets the nod ahead of Rob Hawkins who's become a Welford Road favourite.
My bet is that Ed Shervington will get the berth in the centre of the Warriors' front row. The Welshman had to give way to Lutui for much of last season but with the Samoan having gone off to Edinburgh Shervington could have a chance to make the shirt his own before ex Quin, the excellent Chris Brooker, recovers from injury and who would otherwise get the start.
On the tight-head for Warriors I expect to see another ex Quin; Irishman John Andress who made twenty-one Premiership starts last term and who will be looking forward to rekindling his partnership with Brooker.
It looks as if Andress will face Mulipola who's had a good pre-season and will be preferred to the veteran Stankovitch.
With Euan Murray missing I really can't see the visitors' front row getting any change out of the hosts' trio even with the new scrum laws prohibiting the hit on engagement and of course we have yet to see how the randometer is working!.
In the engine room I'm expecting to see the vastly experienced Dean Schofield, where he was ever present last term following his arrival from Toulon, partnering the young Zimbabwean lock Mike Williams who's moved from Blue Bulls for whom he made three appearances in the Vodacom Cup.
I was pleasantly surprised to see Geoff Parling so early to the action and hope that he'll be starting alongside the happily restored Louis Deacon who will, I think, bring too much power to proceedings at the set piece for Warriors to get much traction.
For me the outstanding signing by Dean Ryan has been that of new skipper Jonathan Thomas from Ospreys who was capped sixty-seven times by his country and made over a century of Magners league appearances to add to his thirteen in the Anglo Welsh Cup in its various guises. Dynamic in the loose and with plenty of power in the scrum, he'll also add greatly to Warriors' presence in the line out where he may have to cope with Tom Croft or if he's missing, Steve Mafi, either way it should be a high class contest.
Thomas will be accommodated on the blindside while Dean Ryan looks to compensate for the departure of Kvesic on the open side where my guess is that Sam Betty, the Bristolian who joined from Cornish Pirates for the 2011/12 season and has seen plenty of action since his trip up the M5, will look to add to his thirty-three Premiership appearances. I rather like Betty as he gets stuck in and fights for the ball however he's likely to be facing arguably (but not by many!) the Premiership's leading open-side; Julian Salvi.
Tongan Semisi Taulava should continue at #8 with new signing from Northland, Kiwi Cameron Goodhue yet to make an appearance other than in the Sevens so maybe he's injured. The twenty-five year old has appeared for Auckland in Super rugby but just the once.
Thomas Waldrom was very much playing second fiddle to the rejuvenated Jordan Crane as last season drew to a close and I expect to see him continue to carry the ball up to the visitors, linking with his colleagues in the pack to enable them to make their trademark "hard yards".
All in all I think that Tigers' pack will have a degree of dominance in all theatres of operation and give their backs plenty of ball to play with.
Behind the pack Ryan has had a look at his three scrum halves; Paul Hodgson, Jonny Arr and new signing Jeremy Su'a. From my standpoint I've always rated Arr very highly as when he comes on the Warriors play takes on an urgency that can otherwise be sadly missing. Hodgson is something of a senior citizen these days as far as the scrum half fraternity is concerned having made his debut in October 2004 against Leeds.
Samoan Su'a has arrived from Tasman where he made nine NPC appearances to add to his eleven for Samoa. I hope though that Ryan doesn't throw the baby out with the Richard Hill bathwater and gives Arr every chance to become the main man for the #9 shirt and not be overly tempted by his shiny new signing.
As Ben Youngs is missing at present new signing from USAP; David Mele has been very impressive and even if Youngs is fit it would be a tough call for the experienced Frenchman not to get his first Premiership start as I feel that he'll give the Warriors half backs plenty to think about.
New Tigers' skipper Toby Flood was laid low by another piece of foul play by an opposition lock which consigned the erstwhile England first choice fly half to Leicester Royal Infirmary. He looks unlikely to be in contention for a while.
In his stead Ryan Lamb played very well indeed bringing wit, panache and craft to his endeavours. If Flood is hors de combat, as looks likely, then the question will be who gets the bench spot which I'd think is more likely to be Williams than Bowden as the Welshman's a top class kicker whereas the Kiwi doesn't excel in that department but I still hope he gets the chance to rotate with Tony Allen this term. Of course Bowden could be at 13 releasing Goneva to the wing.
With Andy Goode departed to Wasps (that seems so very wrong in so very many ways!!!) Argentinian Ignacio Mieres has been brought in from Exeter where after an outstanding season in 20011/12, when he displaced Sandy Park favourite Gareth Steenson, he found himself out of favour with coach Baxter the next term and who once again favoured Steenson. Mieres making only 50% of the Premiership starts that he did the previous season.
Mieres has pace, good hands and can kick a bit as well as the fifty-five penalties he slotted in 2011/12 bear witness. He looks a really good signing and for me a better option than Kiwi Paul Warwick who's newly out of the box from Stade Francais and already broken, having come to them via Connacht and Munster where he was a decent kicker although he was surplus to hoofing requirements at Stade.
Stalwart Tony Allen will presumably be on parade and I'd like to see him alongside Ryan Lamb if only to show Dean Ryan what a mistake he made in splitting up the dynamic duo.
If Manu Tuilagi is still missing then I'd favour retaining Goneva in the outside centre berth where he plays his international rugby and from where he can cause all sorts of trouble.
Warriors haven't seen the best of the superb Jon Clarke since he arrived from Saints and by my reckoning they have more chance of breaking through the Tigers' defence using Clarke's experience than the undoubted grunt of young Fijian qualified Josh Matavesi who's a good prospect but Clarke can be excellent and how Saints missed him until Burrell started to discover some form.
I reckon that if, as I've heard, the talented Scottish international Alex Grove is injured the previously lightly used abrasive Fijian Ravai Fatiaki could well get a chance to show his worth.
I don't think the Warriors' centre pairing is lacking but I wonder how much decent ball they'll get?
In the back three Tigers must be having nightmares that Niall Morris will be lured to Leinster by Matt O'Connor but meanwhile he's in top form and with Tait another still not to make an appearance I'd like to see the quicksilver Irishman in the shirt of his illustrious mentor from Naas. Morris has pace, skill and can kick so what else does a full back need?
With Hamilton seeming to have picked up a hamstring problem last Saturday it remains to be seen who will partner last season's breakthrough player; Adam Thompstone on the wing where resources look stretched if Goneva is required at centre. Tait is missing, Benjamin is injured and Camacho is on international duty. Maybe time for Purdy to get his chance if Bowden isn't seen as an option at outside centre?
Warriors though can call on the evergreen David Lemi who, at thirty-one, is still a force to be reckoned with, his talent for creating alchemy from the least promising of situations undiminished. My guess is that the little Samoan will be partnered out wide by the powerful Fijian Josh Drauniniu who slotted five Premiership tries out of his side's thirty-five last term, only the relegated London Welsh scoring fewer touchdowns, and Drauniniu managed his handful from just fifteen appearances,
Finally at full back I think, unless something's seriously awry, it's safe to expect the ultra reliable Chris Pennell who guided his team back to the Premiership. Tough and uncompromising the local lad really has made good with his commitment to his team undoubted.
Worcester don't have a good track record against Tigers having beaten them just twice in the Premiership from sixteen attempts. Maybe this is the time for them to score a third victory and a first at Welford Road but somehow I don't think so and the Warriors' supporters may have to instead content themselves with a spirited rendition of "Always Look on the Bright Side of Life" on their way back to lovely Worcestershire.