Bath v Tigers AP Match Preview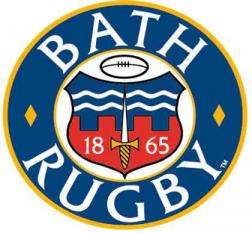 By ChrisC
September 9 2013
A Lasting Impression. Craftsmen have always had a mystical quality for me. It never failed to amaze me how the craftsmen I employed could produce items with unerring accuracy in spite of only the most rudimentary measuring first taking place.
Over the years I've tried my hand at various aspects of DIY and from my initial attempts to the present day the faultless execution of the simplest tasks most usually eludes me.
I think it's it in my genes as my father was similarly disadvantaged when it came to DIY although he was of the mindset that instruction books were for wimps and it didn't take much for him to resort to a hammer to deal with any maladjustment consequently occasioned from his gung-ho approach. I, on the other hand, read these missives assiduously but the outcome is depressingly similar.
When I was growing up my parents and I shared a house with other families and while we had separate floors on which we lived we all shared a solitary bathroom and two toilets, although one of these was outside and was beset by flies in the summer and was Spartan in the winter. The bathroom had a vast enamel bath which was fed by a bubbling, steaming, gas fired geyser. Each family had its designated bath-days. The maintenance of the room and its accoutrements was shared by the men-folk of the occupying families (it was OK then for there to be tasks usually accepted as to be carried out by males without cries of "sexism, misogyny and patronism" ringing out)
The time came when the Victorian bath, which had been endlessly refinished with layer after layer of enamel paint, was once more in need of attention and it was my father's turn to perform the task. He duly acquired paint (I should add that Dad was THE man if you wanted anything cheap) and set to.
He completed the task with suspicious alacrity and was off to Hackney dog track before you could say "bookie". Having used our slot to conduct the refurbishments we resorted to the tin bath that week so that the paint could dry in good time for our fellow tenants to use the bath the following day.
Bath time duly arrived and we heard the geyser performing its task with customary clamour. After a few minutes a penetrating scream was heard from the bath room. My mother and the other female tenants rushed to see what was amiss to find that the lady in occupation, who was of ample proportions, had stuck to the bath. She was prised loose and my mother awaited the reappearance of our resident finishing expert. When he arrived my mother enquired as to the provenance of the paint which had, according to my father; "come from a bloke he knew". The paint tin was unlabelled and sadly for our fellow tenant it transpired it had contained distemper (a forerunner of emulsion for those of tender years) which he had copiously applied and of course the piping hot water had melted it with the ensuing disastrous results.
I accompanied my father to the scene of his crime and there, on the floor of the bath tub, was the most perfect imprint of a large pair of buttocks – it took a bit of time until we could compose ourselves before we returned to face my wrathful mother. How Dad managed not to repeat his initial observation; "that's what I call a lasting impression" remains a mystery.
Tigers will want to make their own lasting impression on a Bath side this weekend as they venture away from Welford Road after their opening match of the new Premiership campaign against Worcester.
Bath had the dubious pleasure of a Friday night trip to a horribly familiar dark, wet and windy Kingston Park and with a heavyweight starting pack weighing in at 941kgs compared to that of the hosts' modest 897kgs, overcame Dean Richards' charges.
Newcastle didn't get any change out of Wayne Barnes either who seemed at times blissfully unaware of Bath's transgressions while having laser sharp vision when it came to those of the Falcons. Mr Barnes must have earned some Brownie points at the scrum though as he went through his copy of "I-Spy Scrum Offences" dutifully ticking them off. Even old favourites such as "foot up in the scrum" and "straight through the tunnel" got an airing as they came coughing and blinking out of the dust laden pages of the law book. He gave a "not straight put in" on one occasion, presumably to complete the I-Spy page, although for most of the match the scrum halves were feeding their front rows without further sanction.
Maybe next week Mr Barnes will move to officiating at the line out where there was plenty for him to do last Friday with crooked throws the rule but which he ignored – to be fair there's only so much one brain can cope with, even when Messrs Dix and Goodliffe are helping out and the grey matter is that of Mr Barnes.
A couple of days later Tigers welcomed another Dean, this time Ryan, and his Worcester side to Welford Road. The home side enjoyed a largely regulation five point victory in spite of going off the boil in the third quarter just as Worcester turned the gas up after a half time roasting from their new Director of Rugby.
Young Mr Pearce, who looked to my rheumy old eyes as if he was on a day off from some boy band or another, also had an I-Spy book to fill in which he did with his best handwriting, although his officiating was erratic.
I can't really see that the changes to the scrum have been beneficial at this early stage with resets et al still plentiful and of course the randometer on the put in wasn't limited to Mr Barnes' use.
Its early days and maybe match officials will improve and I also saw plenty of rust on the players' performances in the matches I watched over the weekend.
Also early days for both this weekend's combatants and it is to be hoped that the forecast of a 60% chance of rain in Bath next Saturday proves wrong, if it isn't then we could have a slug fest from the packs and with Tigers starting eight last Sunday weighing in at just 884kgs, even lighter than the Falcons pack mentioned earlier, theoretically the home side look likely beneficiaries of a straightforward pushing contest.
There is though the matter of technique as it isn't just a matter of brute force.
Bath went well against a poor Falcons trio as did that of Tigers against the Worcester triumvirate. Wilson was much in evidence around the fringes for Bath as well as bringing his considerable power to the tight exchanges but for me Rob Webber was the outstanding player in this department even if his line out work went a bit awry once he stopped throwing directly to his own men. I don't know why he wandered back into the realms of legality as Mr Barnes and his colleagues weren't bothered. Cursed by injury Webber's happily restored and was dynamic even in the monsoon that beset Kingston Park. I'd expect that Welshman James will continue with Webber and Wilson and with Catt, Batty and Perenise in the wings there's plenty of strength in depth to present a very stern challenge to the Tigers likely front row of Dan Cole, Tom Youngs and Mulipola.
Outside of the tight work I think that overall the Tigers' trio will offer more in the loose and at the breakdown but the scrum could be testing for the visitors.
The Bath lineout went well initially against Newcastle but had a severe case of the wobbles as the match wore on and Toby Booth will be spending time on that aspect of Bath's play next week where with Attwood back to his very best they have the where-with –all, especially if they move the very impressive Matt Garvey to lock where his massive 127kg would bolster the Bath engine room even more than it does back at blind side. Nothing wrong with Hooper or Dom Day but I'd just prefer Garvey to swop places with Hooper, especially as the ex Leeds man has experience at #6.
If there is any shilly-shallying by the hosts in at the line out as there was up at Newcastle then Messrs Croft, Deacon and especially Geoff Parling will be ecstatic and Bath could find themselves in trouble as did Worcester.
With Fearns injured Garvey may well continue at blindside, the ex London Irish player looks to be a cracking signing and seems happy to be back with mentor Toby Booth. Garvey packs a real punch at the breakdown and Tom Croft will have it all to do to hold onto Garvey's considerable bulk and go forward through and around the tackle area. On the other hand of course Garvey will have to contain the British Lion and his blistering pace as well as compete with him at the line out.
Matt Gilbert, who remarkably plays his rugby with a hearing aid under his scrum cap to give him at least partial hearing, is a very impressive young player and labours tirelessly in trying to snaffle ball. He'll get some invaluable experience playing opposite ex Recreation Ground favourite Julian Salvi who was his usually pesky self against Worcester as well as being a great link man and heavy duty tackler.
Australian Leroy Houston has been signed from Colomiers where he was last having first had a season at Bordeaux when he arrived in Europe from Queensland Reds. I thought given the dominance of the Bath pack he would have been more in evidence last Friday but maybe he's just settling in and I expect to see him start again although I'd like to see more of Alafoti Faosiliva, who can play pretty much anywhere in the back row. The twelve time capped Samoan looks a good prospect having arrived from nearby Bristol after a spell at Toulon and his international sevens experience will come into its own on firmer tracks.
Jordan Crane started the new season the way he ended the old with bags of carrying and doing of the heavy work. He has good feet, soft hands and plenty of power down route one with his set up for the Mele try top class. It'll be interesting to see how he's rotated with Waldrom.
The breakdown will also be interesting and an area where I think Tigers could gain an edge as Louw is absent with the Springboks and very much a "go-to" man for his side.
Peter Stringer continues in his own inimitable way, seemingly oblivious to the conditions he once again played with great authority at Kingston Park although I do fear for the ribs of the first receiver as his pass is like an Exocet regardless of where his colleague is positioned. Having said that I hope that Micky Young doesn't get stuck behind the venerable Stringer, as he did behind the youthful Harrison during his time at Welford Road. Young has plenty to offer and is more of a danger around the fringes than is Stringer these days.
The subject of danger around the fringes inevitably brings me to David Mele who was quite exceptional against Worcester and well deserving of his man of the match accolade and if the Tigers' coaches are true to their word that a player going well gets to keep the starting spot a certain Ben Youngs could have fight on his hands. The Frenchman provides much better and quicker service than the England #9 while not shy at sniping around the fringes and he could prove a bit of a handful for the hosts come Saturday who look odd without the familiar figure of Claassens.
George Ford made his first Premiership start for Bath looking calm and assured with his kicking back to its high standard in the face of a gale blowing in from Russia. He certainly looked more relaxed than he did latterly in Tigers' colours in spite of the atrocious conditions. Maybe it's removing the pressure of having to fight for the shirt that's done it. I was disappointed not to see the hugely talented Tom Heathcote on the bench and that the brand that is Gavin Henson was preferred who, when he came on to replace Eastmond, just drifted around, as he does. I guess he warrants inclusion as he can cover so many positions even if he doesn't do so especially well these days.
Toby Flood is reported as likely to be fit for next Saturday's encounter which would be good news for Tigers although Ryan Lamb did a good, if inconsistent, job in the absence of the erstwhile England first choice. Ironically his performance reminded me a bit of George Ford during his time at Welford Road, great vision, loads of talent and a willingness to try things but so often it's heart in the mouth time for onlookers.
It will be a nice vignette if Flood does start as Ford's assertion that he was/is a better player than Flood could be tested but the young man will have to be careful not to overplay his hand in trying to make his point and he'll be expecting a not so fond reunion with Salvi, who'll come looking for him and unless he's changed Ford will gradually drop back if he's clattered.
It was a great shame that Kyle Eastmond was forced from the fray although, for me at least, his talent is better utilised in the wider channels where he gets more chance to display his speed. Bath's then coaching team handled Eastmond's transition to the senior code well, the ex St Helen's player making less than a handful of appearances in his first season at the Recreation Ground and I think this in no small part accounts for his successful adaptation.
It looked a nasty knock that he took at Kingston Park and if he can't play come Saturday Bath will seemingly have to play Henson at inside centre as Ben Williams is sidelined. Jonathan Joseph could move to the inside centre spot with Banahan moving back outside him but like Eastmond the big Jerseyman looks far more of a threat out wide as he winds up that big frame, his weakness is that lile a Channel Islands ferry he finds it ponderous to stop and turn.
With Manu Tuilagi out following the injury sustained and aggravated in the service of Warren Gatland, and as Matt Smith is out for a while, Tony Allen moved to outside centre where he tirelessly ran decoy lines against Worcester and Bowden, drafted into the #12 shirt, went well and made his tackles but while Allen has experience in the #13 shirt it's harder to run the defence from out there and at times it showed as the Tigers' defence lost its shape while Allen tried to direct proceedings from afar, too often to the back of his colleagues' heads.
The conditions in Newcastle were not suited to Jonathan Joseph, another exile from the Exiles, and he really didn't have much of an opportunity to show his attacking prowess although he was a rock in the defence but once conditions are better I'm sure we'll see what he can do.
It's likely then that both centre fields could have something of a make do and mend look about them with the kudos going to the combination that mounts the stoutest defence and with Bath staying true to the legacy of Brad Davis should go well in this regard even if in attack things are a bit on the grumous side.
I've mentioned Banahan's leviathan like presence on the wing and accompanying him last week was Fijian Semesa Rokoduguni, who could also do a job in the centres paired with Joseph allowing Tom Biggs to be on the wing who always causes trouble but who languished on the bench last Friday. The little live wire potentially providing a better contrast of styles.
Adam Thompstone was back scoring tries taking a good kick though against Worcester after some excellent approach work finalised by Niall Morris who threaded the ball through an interstice in the opposition defence to add to his bravura performance at full back where he looks a natural. Goneva with his languorous style scored a wonderful last minute try.
Speaking of naturals yet another ex London Irish player; Anthony Watson, shrugged off the Tyneside weather and at times it was hard to believe he was playing on the same surface where the others were labouring. The nineteen year old from Ashford looks the real deal to me being most impressive in just his fifth Premiership start and will give Abendanon some stiff competition for the #15 shirt.
It'll be a close and buttock clenching afternoon I've no doubt with both sides looking to make their own lasting impressions but this trip to the Recreation Ground might just be a couple of weeks too early for Tigers so I fear they may have to content themselves with a losing bonus point.