TFTM 2012 - 3 : Bob Casey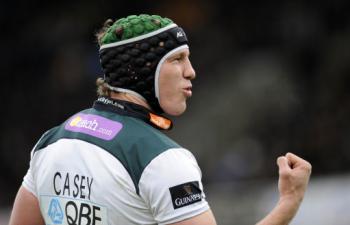 By Big Al
June 21 2012
Thanks for the memories: a series in which Big Al shares his pictoral memories of departing Exiles. Number 3 will be a huge gap in the LI roster and club next season; the man they call Big Bob. Gentleman, scholar, all-round nice bloke and one of the fiercest competitiors to don the LI shirt - also one of the scariest partying families when they came to support their boy...
It is not possible to sum up Bob's career with London Irish in a few sentences, so I'll use just one word – LEGEND.
Thanks Bob for 10 great years and good luck for the future.
Click on picture for full-size.
More pictures of Bob