Europe and Me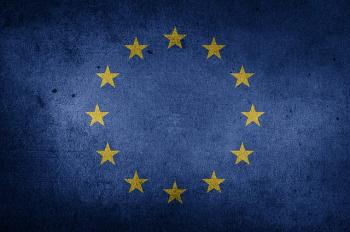 By LI Bohemian
June 28 2018
Don't let the title put you off of the article or the terrible grammar, it's not what you think, this is a story about my love for the European rugby cup competitions.It was not a love at first sight or even our eyes meeting across a smoke filled room (you were allowed to smoke indoors then), no this was a gradual thing that has pulled me in over the years, like the change in popular fashion for flared trousers.
Now I was aware of the competitions existence from its inception but like Love Island, it seemed to rather pass me by.
I was introduced to it properly whilst attending a rugby match in Reading, not the Madstad, but Reading RFC, just across the road from a team I could have been playing against Redingesians RFC.
A friend of mine was a committee member for a local working men's club, they were sent tickets for a Reading RFC league game verses Otley RUFC, He asked me and couple of mates if we would like to go, as no one at the football mad social club was interested. He knew I was injured at the time and was not able to play rugby. I said I wasn't interested, but then he said that it was a sponsored day out with free transport, beer, food and promotional freebies, I said I was interested.
When we got to Reading RFC we realized that the sponsors were Heineken, I soon got stuck into the beer and food, the game started, so I watched it from the comfort of the first floor bar window. I watched the first half of the game, at half time I noticed everyone was looking at a TV the other side of the room, so I wandered over. It was a rugby match, it seemed better than the normal club games and was infinitely better than the game I had been watching, no offence Reading RFC.
The match was between Ulster and Colomiers, it was my first sample of The Heineken Cup. The intensity was much greater than any club game I had seen, it took place at a pretty full Lansdowne road in Dublin. Now you might think, if, more informed than I was, that this was not the first H Cup final - it was started in 1995-96, the winners being Toulouse in a final against Cardiff, which incidentally was the first and last time a welsh team made the final.
Brive and Bath had won the H cup in the following two competitions, before my experience of it. I think the reason I had not bothered with European rugby was because I was playing rugby at the time and professional club rugby was in its early years.
Ulster won the game, which was good, as I have always found it difficult to cheer on the French, no offence The French.
I have followed European rugby avidly ever since that time, although I was still playing rugby then and it was difficult to always get my fix back in the day, somehow luckily I always seem to be able to get to a TV where it was being shown. Over the following seasons I've witnessed some real theatrical moments, albeit in the 2D format of TV, which is not the same as being there, no offence TV.
I will try to write a follow up piece to this next week, if you can stand the tension or maybe this is a weak attempt to string out a lame tale for the website to stay up.
View a Printer Friendly version of this Story.
Europe and Me
The Craic www.londonirish.org (IP Logged)
28/06/2018 12:25
What do you think? You can have your say by posting below.
If you do not already have an account
Click here to Register
.
Re: Europe and Me
01/07/2018 18:29
Obviously written from the heart, LIB. I hope you do not mind a Yorkshire Carnegie man offering comment? Sadly my team has never really made it there.
The European Cup/Championship has IMHO made great progress when the Celtic League Franchises were forced to have some sort of competition for places. Before that Welsh and Irish teams in particular would have a "normal" and an "European" side. Bad news for English clubs and even worse for the French, battling through the Top 14 fixture list.
But then, I possibly missed the point. The reason the European competition is so good is that the clubs with smaller resources have an advantage that evens up the competition.
Long may it continue.
Sorry, only registered users may post in this forum.
More London Irish headlines
London Irish Poll