2017/18 Player of the Season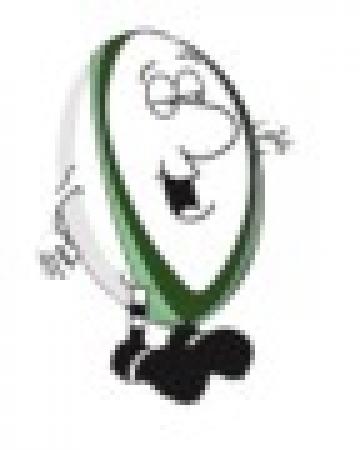 By Griff
July 26 2018
Another season draws to a close and it's time to look back and see who stood out in the Irish ranks. On The Craic the Player of the Season is given to the player who receives the most Man Of The Match awards. This often gives a different result to the reflective awards since a player needs to have caught the eye of the majority over the course of the whole season rather than more recent memories making a larger impact.
It has to be admitted 2017/18 was not a golden season for Irish. The beginning was tantalizingly promising with a big victory over local, traditional rivals Harlequins at Twickenham followed by four months with only one victory (away in Paris). Respite in the form of the European and Anglo-Welsh competition came in January before yet more disappointment with the final two wins coming fruitlessly at the end of the season as we watched our side get relegated for a second time.
Such a sea of losses often gives a wide array of Man of the Match recipients and this is true here with no-one really capturing the hearts of the crowd until late in the season.
If you're not tech-minded you may want to skip this paragraph. In a bid to make my life easier I scripted the fixture-list this season (and it has certainly given me a much easier ride in the change-over this year). It's now held as a bunch of JavaScript classes and the Message Board header and fixture list are generated from that. As I was approaching the task of Player of the Season it occurred to me that, as a result, I could script the counting of the MotM awards too so I now have a bit of HTML I can add to the bottom of the fixture-list which provides the count. This saved me from having to count by-hand (except, of course, it didn't because I had to check the script worked... but it'll be quicker next year).
Of course the quality of the results are only useful if we have a vote in reasonable time after the match. We were a bit better this year but I do have an admission to make. I failed to raise polls for the final two games of the season - I'll admit I'd lost most of my interest once we were relegated and I didn't get a feel that anyone was mad-keen to vote on meaningless games. I was a bit worried I'd have to do another fudge vote to get the PotS but as luck would have it the results of those two matches would make no difference to the recipient so I simply awarded them to None of the Above.
So onto the results:
One Award.
In by far the largest category is pretty-much most of the playing squad. Topsy Ojo, Teofilo Paulo, Max Northcote-Green, James Marshall, Ben Loader, Sebastian de Chaves, Mike Coman, Theo Brophy-Clews, Jacob Atkins, Joe Cokanasiga and Piet van Zyl all got one award.
Two Awards.
Conor Gilsennan, Blair Cowan, Franco van der Merwe, Alex Lewington, Josh McNallyand Saia Fainga'a picked up a brace each and so deserve an honourary mention here. To be honset I expected Alex to be picking-up the award (simply from the impression of the games left in my failing memory). Shows what I know.
None of the Above.
In second place comes the meh of our Man of the Match awards. We can caveat this with the fact that I awarded the final two matches to NotA and they would almost certainly have brought one or two of the Two Awards guys into a clear runner-up position. Since there's no award for the winner I'm fairly sure no-one is going to care about second.
2017/18 Player of the Season.
So that leaves our winner and it's pretty telling. In clear water with five Man of the Match awards is a man who played only a fraction of our season. Coming-in alongside countryman Piet van Zyl and bringing with him the hard-nosed ball carrrying we so desperately needed was this season's winner. Five awards is pretty staggering given that he played fewer than ten games (I think it was actually only 6! 5 Premiership and one Anglo-Welsh). One can't help wonder what would have happened if we'd had him for the whole season or even if he hadn't got injured. Take a bow and our thanks, Arno Botha!
View a Printer Friendly version of this Story.
2017/18 Player of the Season
Discussion started by The Craic www.londonirish.org , 26/07/2018 15:16
The Craic www.londonirish.org
26/07/2018 15:16
What do you think? You can have your say by posting below.
If you do not already have an account
Click here to Register
.
SirBurger
26/07/2018 15:31
That is a seriously impressive achievement given how long he was with us. He will be sorely missed!
SirBurger
26/07/2018 16:08
Quote:

Florida

He'll be back after next season
Fingers crossed - the one year deal with Munster does leave that option open.
Steelman
26/07/2018 18:45
An absolute inspiration to the team,what a talent, hope we,re staying in contact.
Sorry, only registered users may post in this forum.
More London Irish headlines