MATCH PREVIEW: WASPS v WORCESTER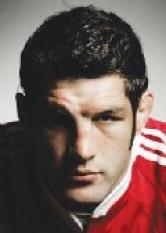 Creative differences?
By Dobbin
December 30 2011
So here we are, in the strange seasonal no-man's-land between Christmas and the New Year, contemplating a rugby season half done, some of us returning to quiet, semi-staffed workplaces, others twiddling their thumbs as they contemplate the aftermath of the week-long frenzy, switching on the telly to the traditional diet of tired old repeats and oddly inappropriate disaster movies.
You know the kind of thing: a group of Hollywood A-listers, B-listers, and never-gonna-be-on-any-listers gather in a familiar setting just before catastrophe strikes, and spend the next couple of hours in a fraught, almost hopeless attempt to escape from the prison their surroundings have become. Along the way, the company gradually dwindles, lesser celebrities picked off by the vagaries of wrecked infrastructure: near-unbridgeable chasms, closed doors concealing tidal waves of seawater or incinerator-hot backdrafts, fatal dead-ends and precarious, tightrope-wire escape routes. The heroes are marked out from the start, selected for their box-office bankability. The opposite applies to the equally obvious and hapless victims, whose grisly fates will throw the heroism of the stars into greater relief. At the end a few survivors will remain to taste the sweet air of freedom, their victory won on the back of a quite considerable casualty list. I'm never really sure whether these films are intended to be fables about the indomitability of the human spirit, or grim warnings about your chances of survival in a comparable disaster. Given their scheduling during the festive period, perhaps we should assume the former.
When the Wasps rugby squad assembled in the middle of the summer, they probably didn't realise that they were about to take part in a disaster movie of their own. In truth, the project has been in turmoil from the start. Two of the expected stars, Worsley and Ward-Smith, failed to materialise at all. Another one, the perennial box-office draw known as Shawsy, turned up late and promptly departed again, citing what we might politely call 'creative differences'. It was an inauspicious start to filming. Nevertheless, the cast and crew have soldiered on.
The setting for this tale of heroism and a concurrently spiralling body-count is the seemingly innocuous surroundings of the 2011/12 rugby season. As with all disaster movies, there's a faint air of unreality about it all. Dai Young, the veteran Welsh character actor (he can do League AND Union), is an unlikely heroic lead. He's the brains behind the escape-bid, but it's to be hoped that he'll leave the action sequences to younger, more accustomed performers. In a daring twist on the traditional formula, some of the stars have been the first to bite the dust. Tom Rees, to the groans of an expectant audience, disappeared before the opening titles had even finished rolling (though there's a niggling suspicion that, as with other films in his portfolio, he might turn up again as the story approaches its denouement). For other members of the cast, however, this particular performance is over. Hard-nut action-movie regular Chris Bell succumbed in the second act. Ross Filipo, the Kiwi who has spent the past few years plying his trade in the philosophical navel-gazing of French cinema, made his heroic sacrifice a little later on.
As for the film itself, after an opening couple of scenes upon which the impending catastrophe cast nary a shadow, every subsequent set piece has seen (in keeping with the genre) another member of the company fighting against desperate circumstances, and losing. Launchbury, Poff, Vunipola, McIntyre and Thompson have all gone the way of of so many disaster-movie performers before them. Even John Hart, who seasoned viewers might have expected to fill the role of grim, determined leader, has gone the way of his predecessor, Rees. Which leaves us at once in familiar but uncharted territory. If the movie is to fulfil its obligations to the genre, then those that remain will eventually find a way out of their bent and broken surroundings. But the loss of so many of the expected stars makes you wonder whether this is not the formulaic, triumph-over-adversity, New Year's Day flick that we were led to expect. Halfway through the film, suspicion has begun to grow. What if we've got one of those experimental directors in charge? What if this is really a nihilistic, low-budget re-imagining of the disaster movie? Who is this Hayes bloke, anyway, and why does he seem so keen to hand his half-completed movie on to somebody else?
We're faced with two possible options, it seems, which is an uncomfortable position to be in for the sort of film-goer who likes his entertainment to follow predictable, well-worn tracks. Either the young stars who remain will carry the movie to its uplifting end, turning themselves into box-office gold in the process, or this isn't actually a traditional disaster movie at all. Maybe this is simply a disaster. Maybe there isn't actually an escape-route from the wreckage.
Hmmm.
The next hurdle to face our dwindling cast of characters is a home match against Worcester. Given that the Warriors' position in the table is even more precarious than our own, it might be argued that the match this Sunday sees the clash of two separate movie plots (like that bit in Shaun of the Dead where one band of humans in a zombie infested London meets another, dressed exactly the same as they are). But what is the Worcester story-line? If Wasps are embroiled in a not-quite-going-as-expected disaster epic, then how would you define the drama involving our opponents this weekend?
It's a funny one. For example, the Worcester story so far this season isn't the underdogs-made-good one that Exeter played out last time around. Worcester are too established for that, even though they only came up to the Premiership this season. The problem is, they've been here before. And they have good, committed backing from Cecil Duckworth. The underdog card isn't one they can play any more, because they seemingly have all the resources they require not to be an underdog, if they play it right. Neither, however, is the established-team-struggling role one that they can lay claim to. Despite their advantages, they aren't established enough for that. Which leaves them, I suppose, in a kind of limbo, with no clearly defined role or identity.
Identity. It's something that Phil Vickery mentioned in an interview last week, talking about Wasps. If we ever had a firm identity in the mind of the rugby public at large, after our move away from London, it was probably wrapped up in the characters who made up the club at the time, Lawrence Dallaglio being the most obvious one. Wasps in the days of triumph were made in his image. With the glory days behind us, and the men who made it possible largely departed, what defines Wasps now? Nothing in particular, seemed to be Vickery's answer.
So what does define a club? What gives it its historic storyline? History is one thing, of course. Maybe also players, surroundings,fans. Harlequins, for instance, they're the posh London club, whatever else they'd like to be known as. Gloucester are defined by the Shed, Leicester by their tough, uncompromising forward play, Northampton by that interminable song. Bath have their location and their Harlequin-esque poshness, with a provicial spin.
But where do Worcester fit in (or indeed today's Wasps)? When I think of Worcester I think of Graeme Hick smashing fours to the boundary at New Road, or sunny walks in the Malvern Hills. I don't necessarily think of Sixways and Worcester Rugby Club. It's not that they're unfamiliar – their roster of players has a number of familiar names: Gillies, Goode, Perry, Hortsmann, Jones, Benjamin, Garvey. Richard Hill isn't exactly unknown in rugby circles, either. They have their own ground. They have a loyal following. But who are they?
If Wasps is a club in danger of losing its unique identity, then perhaps Worcester is a club still in search of one. Which would make their storyline a quest, perhaps, not for escape but for a distinct flavour and an established, consistent place in rugby's top flight. Lose this weekend and their subsequent scenes will remain much the same, I suspect – they'll still be searching for that identity. For Wasps the stakes are higher. Come off second best on Sunday, and it begins to look like escape from the present disaster isn't nearly as predictable as we'd all hoped. Worse than that, it might start to look as though there aren't any escape routes at all.
Allez Wasps.