More Drivel!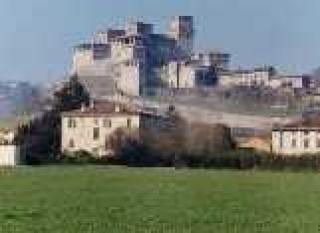 Fortress Adams Park?
By KevinTheB
March 7 2012
It looked like Newcastle were going to close the gap right up this weekend, but what would appear to be a good response to players coming back to the squad saw us edge away just a little again. With the end drawing closer now, there might have been some regrets from our fellow strugglers at the triple citings on the table after "unfair play" on the Friday night.
I have a view on this, and it's one that goes back a good few years as both a player and a ref.
In an Old Palmerians away game, before Merit Tables really effed up proper rugby, against local rivals Harold Hill, or 'Arold 'Ill as we knew them, my prop was seen to wander to the touchline after over-exposure to some rather exuberant and unwarranted knuckle action from one of the less disciplined players on the opposition side, with the comment "I've had enough of this, I've got to go to work on Monday!" The position was brought about due to the inability of the (admittedly home-side replacement being given the whistle after the Society Wallah didn't show up) referee to cope with the situation.
In another game, this time while I was refereeing the Old Palmerians seconds against PLA, one of the PLA players was consistently failing to allow the OPs to take a tap and go – so I sent him off. Both captains appealed to ask me to allow him to remain, the convincing argument being "Ref, it's only a second team game, and he's too stupid to understand!"
In the Quins game on Friday night, there was a lot of distinctly borderline stuff going on, and depending whether you were the one giving or getting, it was either "a very physical game" or "crossing the line". Taiasina Tu'ifua (who seemed to have been withdrawn from the fray at half time by the Newcastle management to avoid a red card potentially being given) was the biggest culprit, driving that eminent deckchair salesman Nick Easter to comment to the referee (I believe it was Mr Small but I'm open to correction) that "You need to get a grip on the cheap shots". The referee seemed to be aggrieved at being told what to do and awarded a penalty AGAINST Easter.
Now the game on Friday was played at a completely different level to my rugby (in the same way that a 20 year old Lada and a brand new BMW are both cars) but the players still deserve the protection of the referee to ensure that their physical safety isn't compromised. Some people have been very "It's a man's game" about this, but I bet they have never experienced a shoulder charge from a Polynesian at throat level. And the referee has to accept that sometimes he has to make a call about a sending off and could get it wrong, but has to err for safety. It would appear that the citing officer and the Newcastle coaching team both reached the same conclusion.
The referee on Friday night got it 100% wrong.