Mutterings from a Lifelong Wasp - The Game Goes Pro (2)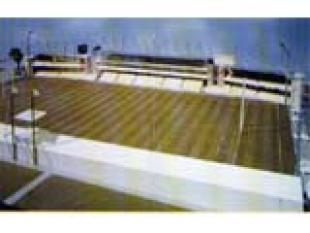 Gone, not forgotten ...
By Rob Smith
April 19 2012
Here we are in early Sept 1995. Lots of talk within the club about a stadium at Sudbury, generating finance, contracts and new players. For me the season challenges on the field were my focus, need to be in the first professional premier league, need to be the top four to secure European Cup Rugby.
After training on Tuesday night, Rob Andrew comes over for a chat. "I've been contacted by Sir John Hall and he has offered me terms to join Newcastle next season". Sir John had just been recently announced as the new owner of Newcastle RFC, a sign of things to come. Newcastle were currently a Div 3 club and not a direct competitor to Wasps at this time on the rugby field. " Rob " I replied "we aren't in a position to put offers together as yet, but I'll speak to the club officials and…." Rob interrupted me " You won't be able to match the offer, believe me" – I did.
Having discussed the issue with the leading lights in the club, on Thursday before training started in front of the long stand I called all the players in and announced to them that Rob had received this offer for next season, was taking is offer and now lets focus on Bristol at home on Saturday. The squad broke into spontaneous applause, including me, trained well and went on to beat Bristol 33-5. This attitude did not last long.
As Sept continued the rugby was good with 3 wins from 4. However mutterings were escalating that Rob was having problems recruiting players of any quality for Newcastle. What we all feared was apparently starting to happen. Rob was looking internally and approaching Wasps players. To me it was all about balance, but the interests of the club must come first. I had absolutely no issues with Rob on the field, as always he was playing with full commitment, there was no distraction, simply, as a club we could not put together a business plan to start securing the services of our leading players, so they and we were vulnerable.
Officials around the club were split in their opinions of what action should or should not take place. Then it became apparent that Dean Ryan had signed along with others, Graham Childs, who was moving North with work in any case, Steve Bates and Nick Popplewell. Whilst being totally confident that all concerned would play full on for the club if asked, the remaining players, many exciting younger players may understandably be attracted to big money offers. We had an exceptional youth set up, created by Greg Soffe, Geoff Strange and Alex Finch. We had no money, only a culture and ethos enjoyed, respected by all and a promise and commitment to provide respectable offers. Rob and Dean also had England careers to be considered as any action to remove them would effectively end their aspirations. However once again the main concern had to be what was best for Wasps. It was clear, the rot had to stop.
I arranged to meet with Rob and Dean at training on Tuesday. I meet them in the downstairs office and told them they had to leave the club with immediate effect. Rob knew full well what was coming and gave a characteristic smile, Dean rearranged the furniture a bit . A statement had been prepared and was accepted graciously by all and at that moment to me the Game had turned Professional.
The way forward had been thought through, the squad had assembled upstairs, I walked and announced what action had taken place and that the new captain was Lawrence Dallaglio. Applause once again broke out. Next game was Leicester at home, a massive challenge, we lost 11-21 which sounds a close game but we were soundly beaten. The loss of Rob and Dean should not be underestimated they were experienced, key members of the squad, leaders on and off the field – we could have won with them playing. A great deal of rebuilding work was required.
Now the rugby had been stabilised, where we ended up rugby wise was once more back fully in our control. The issues now were to prepare the club for the first year of professional rugby set to start in July 1996. Now the fun begins.