Mutterings from a Lifelong Wasp - The Game Goes Pro (3)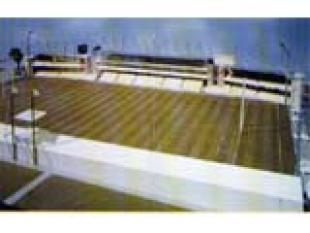 Oh well ..
By Rob Smith
May 13 2012
Just six weeks have passed since the IRB announced the game can go open in Aug 1995 and here I am are having dismissed two leading players, the current England Fly Half and the Club Captain.
I have passed the captaincy onto a very young player, albeit one with great potential, but with no track record. Lawrence had demonstrated his qualities to me of leadership and showed that resolute, fighting spirit in bucket loads in a 10 – a –side tournament at Brackell some time back and shown great progression and development with England 7's, but he had literally no experience with his new role and this was not a time to get it wrong and look forward to another chance next season, this was our only chance.
My focus as head coach and chief bottle washer was to achieve a high enough league finish to secure top flight inclusion next season, the first English Professional season. We were amateur with a capital A. Having lost my driving licence I was also walking my dog Drummer, five miles to the Sudbury club every day from Ealing, cleaning the clubhouse, my then other role at the club, between doing the rugby business, just bizarre.
So for me the off the field activity during this year is and was a bit of a blur, hence don't hold me too accountable for accuracy with the events but this is how I saw it unfold. What may help is a read of the club history which gives a good detailed account of activities going on during this period of the club history and fits pretty well with what I knew http://www.rugbyfootballhistory.com/wasps.html. I should highlight that a couple of bits need clarification in this account but one name stands out, Ivor Montlake. Now Ivor has dedicated his life to the survival of the Wasps name at professional and amateur level. His influence, effectiveness and achievements on behalf of the club should not be underestimated. Ivor still shuffles around the club to this day, quietly spoken, working within the committee and board structures, albeit maybe not always following the exact protocols, but, and it is a big BUT, Ivor makes things happen that need to happen all in the interest of the Wasps name. The result is us supporters can support Wasps playing at the top of the game, overcoming challenges, winning trophies and being competitive. Ivor, Ivor, Ivor to this day an exceptional commitment to preserving the name of this club, WASPS.
Anyway I'm digressing a bit so let's get back to the story. Any calls I took from potential investors I simply passed onto the relevant club officials. I did check out many of these and found many to be significant and encouraging. However nothing seemed to come of these enquiries and we seemed fixed on developing the Sudbury ground. Drawings and models started to appear around the club, great for me as this excited the squad and gave the impression things were moving along. Malcolm Sinclair the current kit manager and then 1st XV manager, met regularly with Malcolm Evans the club Treasurer, we were tasked with signing the players up for season 1996/97. Initially a budget of about 150k was established. I've no idea where this money was coming from nor needed to know. Deals were put together many very happy players – just to give you an idea of how completely unrealistic the process was I think Joe Worsely was offered a 10 year deal at 5 to10k per annum, sure you get the picture. We had a few disillusioned players but most were fine – we were not going full time as some clubs planned to do, so these offers were on top of any current work.
Suddenly there was talk of a major investor just about ready to commit. Excitement and confidence within the club was strong. On the field the rugby was progressing well albeit not excelling. Then just as suddenly an unfavourable report appeared in the papers relating to our Treasurer. The two Malcolms and I met again to discover all bets were off and the working budget to secure the squad was now down to 85k. This was a bit of a shock and a problem as offers had already been agreed with players amounting to more than this.
However alongside this the rugby was developing well with a young team and looking good for the next season. I had a call from Nigel Melville offering his services with the backs coaching. Nigel started to travel down every now and then from Otley to work with the backs. A plan to enter the AIM market emerged and sounded encouraging, we seemed back on track.
From out the blue I had a call from Sir Pat Lowry to attend a meeting to discuss the coaching structure for next season and to talk to a potential candidate for DOR next season. I had absolutely no aspiration to be the Director of Rugby, I enjoyed the day to day coaching too much and simply did not have the skill set to perform what I perceived the role to include. I said to Sir Pat that there was really very little point in meeting this candidate as I felt we had good people already in the club.
Anyway I did attend, became very angry, very quickly and the meeting was aborted after about 5 minutes. Not very good behaviour on my behalf and do apologise for my inappropriate outburst. However when the dust had settled I informed Sir Pat and Mark Rigby who was also at the meeting that Nigel Melville was assisting with coaching, very popular amongst the squad and would be ideal, particularly as a past Captain of the club. Although not knowing Nigel was already involved with the club coaching both Sir Pat and Mark did concede this was indeed an avenue worth pursuing.
Again, without being too involved with the investment search within the club, from conversations with very respected people within the club it was becoming apparent the AIM market floatation and Sudbury stadium project were very much a seat of the pants affair and would not necessarily be possible or generate the funding required. Other clubs were announcing new investors. Nigel Wray owner of Trocadero had committed to Saracens – pictures of Michael Lynagh appeared in the press showing Michael in the stand at the Southgate ground. This was a big blow as there had been a great deal of talk around the club that we were linked to Trocadero, perhaps the negative press surrounding our Treasurer had had some baring on all this? I had also had had a very positive meeting with Philippe Sella but again Sarries secured his services, we were struggling to present an attractive and stable position. Time was ticking on.
An invite from Alex Finch, the then head of Youth Rugby and ex Chairman of Playing, arrived to meet up at Sudbury on Sunday morning. No indication of why, simply you need to come. In the car park when I arrived were 20 or 30 senior officials and some supporters along with a coach. Not knowing where we were going, we arrived at Loftus Road to be greeted by Chris Wright and Charles Levinson who showed us around. They were extremely welcoming and indicated they were interested in buying the club and that we could be playing at Loftus Road next season.
What had happened was that Norman Hadley had been working for Chryalis on a Television programme and met with Chris Wright. Chris had indicated interest and events developed from there. However, most of this had circumnavigated the "Way Forward" Committee who were busily heading down the Aim market and Sudbury Stadium route. Norman had passed on the contacts direct to Alex Finch as it had been Alex who brought Norman to Wasps. As well as catching most if not everyone by surprise it had also caught the "Way Forward" Committee by surprise, it was not an approach that could be dismissed.
Well events off the field progressed at a pace, the rugby entered the final two months of the season requiring at least 5 wins to secure a top four spot particularly needing wins against Sale and Gloucester who were also in line for European Cup Rugby. Well we got 6 wins from 8 ended the season in 4th place, European Cup Rugby achieved for season 1996/97 – job done…ish.
Nigel Melville was confirmed as Director of Rugby and the membership assembled for an EGM at Harrow School on 1st July 1996. Chris Wright was confirmed as the new owner, the AIM market floatation was still alive and progressing and we started to prepare in earnest for the first Professional Rugby season. Unlike several other clubs we were mostly a mixture of full time and part time players, training part time. Nigel and I met with Chris Wright and set out the plans. Chris was a hugely impressive man. You could see quite clearly why he had been so successful in business with very direct questions. "Well Rob are we going to win the League" I replied no. "Why not" We are not strong enough in the lock position, not enough depth. "Who do we need" Well, Simon Shaw would be ideal but I don't think he would leave Bristol. "Go and find out, if not find some other options" Simon was not ready to leave Bristol, Andy Reed and Damian Cronin were available.
Onto Championship winning season 1996/97 and bits a pieces from all over the place.