The DWs Best Ever Wasps Fifteen - Part 3: Back Row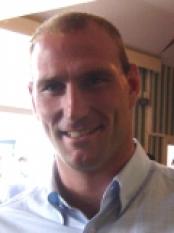 Nailed on
By Hangover
August 30 2012
Here is Part Three of our 'Best Wasps Team Ever' as voted for by the DWs. Taking its turn in the voting was our selection of the back row - the guts of the team and the group that puts it on the line every week and are the guys that really decide how much you are going to win or lose by. Now then, I wonder who is going to wear the Number 8 shirt?
Results
JW, PV, LBND = 21 votes
JW, TR, LBND = 6 votes
JW, FE, LBND = 2 votes
JW, DP, LBND = 1 vote
MR, FE, LBND = 1 vote
I'll start with the easiest one of the whole exercise. Mr Dallaglio nailed on for the No 8 spot. Even with some people picking slightly strange combinations they couldn't exclude Mr Wasps himself. 341 club appearances, 85 for his country, Lions tours, Barbarians, 7s I cannot think of a cup or trophy he has not won. No other player could rev up a Wasp side like Lol. How many times have we been written off in finals only for the opposition to find they were facing a team boiling over with passion. Not only could he talk his players up, he could teach the ref a thing or two – just ask the Shed !. Oh and it wasn't all about his verbals either, this rugby legend was dynamite around the park as well. The guy that every other fan and team in the league 'loathed' but would have welcomed with open arms. It could not be anybody else at 8, but Lawrence Bruno Nero Dallaglio.
The 6 spot was almost as simple as the 8, with 30 out of 31 votes it's the magnificent Joe Worsley. Never has a bloke put his body on the line so many times for Wasps. I mentioned it to him a couple of times in the car park at Twickers, and all his bloodied and battered face would return was a mangled smirk. 313 games for the B&G and 78 in the white of England, and had it not been for the Hill / Back double act it would probably have been a lot more. It's a shame we won't see Worzel scything down some giant oppostion player again, but he is in the Best Team Ever so what more can you say.
The No7 spot was a little bit more open. Candidates that popped up were Jonny O'Connor, Serge Betsen, Francis Emeruwa but in the end it came down to a fair fight between Tom Rees and Paul Volley. Paul won this exchange as he usually did when playing (21 votes to 6). I'm sure if his body had held up TR would have been much closer but who could argue with the old 'O'Gara' worrier himself. 16 years at the club and 163 appearances, PV bullied and harassed the opposition in every game he played, a true un-compromising old school No7. He even knocked Lol out (well each other) at a game down inGloucester, but as ever, they both got up and carried on. A travesty that Volls never got a fullEnglandcap but their loss was our gain. Another great Wasp.
So the pack is finally sorted:
1. Craig Dowd
2. Raphael Ibanez
3. Jeff Probyn
4. Simon Shaw
5. Richard Birkett
6. Joe Worsley
7. Paul Volley
8.LawrenceDallaglio
Onto the show ponies at 9 & 10, I think its going to get interesting. The guys that reckon they control the game. Will it be Steve Bates, Matt Dawson, Rob Andrew, Alex King, Andy Gomersall, Rob Howley, Gareth 'Fat Boy' Rees or Nigel Melville – get your thinking caps on.
Remember, you aren't necessarily picking the best two who have played together, just the best two in these positions.