Mystery Money People and Wasps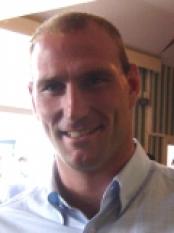 WASPS' WAY
By Vespulavulgaris
March 4 2013
Vespulavulgaris muses about how he became a Wasp, our run in with near relegation last season, the mystery money people who kept Wasps going this season, and future prospects...
When I moved from the wilds of Yorkshire to the southern pastures of Surrey about twelve years ago I found myself a rugby league supporter in a place where union was king. I'd played union at school, and I always watched internationals so I was no real stranger to the game, but it had never been my passion. However I couldn't get to any league games any more, and so I made a decision to find myself a union team to follow.
My closest team was Harlequins, but for me there was only one real choice, and that was London Wasps. I can sum up the reasons for my choice in two words. Lawrence Dallaglio. He'd been my hero since the first time I saw him play. I was a Number 8 when I played and to watch him was a joy. It didn't take me long to get into the Wasps way of thinking. We had some good years, and of course then we had last year. We couldn't win a thing, all our players injured themselves, and by the end of the year we were facing bankruptcy. Somehow we managed to avoid relegation (sorry Newcastle, I'm not sure we deserved to stay up more than you), and we managed to find someone with enough money to stave off the vultures for a little while.
This year however things seem to be different. We are doing amazingly well in the Aviva Premiership, we aren't losing players to injury faster than we can mend them, and most importantly we are recruiting big names to the club. The fact that we have Dai Young in charge almost certainly helps, and the fact that we have arguably the most impressive pedigree outside of Leicester can't hurt either. But the fact remains that we wouldn't be keeping players of the calibre of Tom Varndell and Marco Wentzel, and we certainly wouldn't be attracting players like Matt Mullan and Joe Carlisle if our future wasn't secure. There is even talk of a new stadium. Yet despite the obvious nature of the situation, no-one seems to know who the money is coming from.
Why should we care you might ask? Well it's pretty simple really. Last year I was thinking long and hard about getting a season ticket. In the end I didn't as I didn't know whether we would even exist at the end of the season. I still don't for certain, and I'm guessing I'm not alone. Why should I spend my money on a club that won't even tell me whether they will exist next year?
So here's the deal mystery money people. The club is more than just the players, it is the supporters. We love London Wasps and we honour the black and gold considerably more than we should. We deserve to know what is going on with our club. The longer you go without making it clear what the situation is, the more supporters you will drive away. There is no point in having the best team in the best stadium if no-one wants to come along and watch.
Please don't make me start watching league again, if nothing else my old team got relegated.