London Welsh v Bedford - Semi-Final 2nd Leg Preview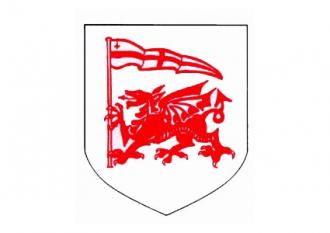 By Mark W-J
May 9 2012
Only the most optimistic London Welsh supporter would have predicted that we'd go into our semi-final second leg with a ten point advantage over Bedford, but Friday's 13-3 win has given us hope of reaching our first play-off final. Yet the Pirates' second-half performance against Bristol showed how quickly a game can be turned on its head and should ward off any complacency in the Welsh ranks.
Our victory in the torrential rain last week was only the second time we've beaten Bedford by more than a converted try in 25 years of league rugby, and just our eighth win in 27 meetings. Our two previous wins at Goldington Road were by a combined total of just four points: 22-19 on 27th December 2003, a last-gasp drop-goal from Dylan Pugh adding to tries from Seb Fitzgerald - who also kicked two conversions - Paul Mansfield and Martin Anayi; and 17-16 fourteen months later, with a solitary touchdown from John Swords augmenting four penalties by Dylan. But while we've won the last three league meetings on home soil, it's worth remembering that Bedford won eight times in nine visits from 2000-01, when they returned from a two-year stint in the top flight, to the creation of the Championship at the end of the 2008-09 season, so Old Deer Park holds no fear for them. Indeed, as Lyn Jones was quick to point out, our home form has been fairly ordinary this season - a mere 32 of the 67 points we earned in the regular season were gained at home, giving us only the seventh best home record in the division. Conversely, nobody bettered the 35 points we collected on our travels, and we've continued that form throughout the play-offs, with three wins and a draw on the road since the beginning of March.

Sunday's game presents another new challenge for the players - and supporters - of London Welsh in terms of having a potential 'comfort zone' of nine points. You'd like to think that the mindset will be to go out and win the game, but there is sure to be a nagging thought in the back of everyone's minds - particularly if we find ourselves trailing by a couple of penalties or a converted try - that we 'only' have to avoid defeat by ten points in order to progress. Bedford have won 18 games this season, but on only six occasions has their winning margin been less than 10 points. However, in the last six months they've collected just two wins from eight games on their travels; 24-15 at Moseley on 18th February, and 32-19 at Rotherham three weeks later. On the other hand, we've lost eight times this term, but only three times by over 10 points: and of those only once - 39-29 vLeeds in the final match of the regular season - at ODP.

Of course, we can't expect the Blues' James Pritchard to have another off-day with the boot like he did last week; nor should we dismiss their all-round attacking game, which brought them more tries (96) in the first two stages of the Championship season than any other club. They failed to score a try in their two games with Bristol, just as they were unable to breachWorcester's line in their two meetings in the regular season last year, although Edd Thrower did cross in their semi-final at Sixways. And, without wishing to get bogged-down in clichés, it is only half-time in the two legs - and nobody will forget the Pirates' second-half turnaround against Bristol last Monday in a hurry. Many people have suggested that there's no way back for Bristol, but the fact is that the Pirates scored five tries and 36 points in just 40 minutes after their visitors had opened up a 14 point lead inside quarter of an hour. It's that kind of statistic which should ensure that the Welsh don't sit back to defend what is - despite its record-breaking margins and the associated rhetoric - a very narrow lead to protect against a highly dangerous side.

Finally, we should acknowledge the efforts of the Board, and the generosity of Richmond Cricket Club, which have enabled us to host this game at Old Deer Park. If we are to win promotion - and we're not getting carried away, we're only focussing on the next 80 minutes [/cliché] - this could be our last ever appearance at the famous old ground. It's still unclear where we hope to play if we reach the Promised Land, but fact that it's been widely reported in the media in the last seven to ten days that we've applied to be audited implies that there may be more than an element of truth in the rumour. That in itself suggests that the Board believe that we stand a good chance of meeting all of the criteria necessary to gain acceptance by the cartel. Of course, for now the only criterion that matters is the sole measure by which promotion should be judged - results on the pitch. Despite disparaging comments from other clubs about our lack of support we are expecting a full house on Sunday - albeit swelled by visiting fans - so it's advisable to get there early and lubricate your vocal chords with the new sponsors' product. Let's make it a day to show our Pride in London Welsh.