Season Review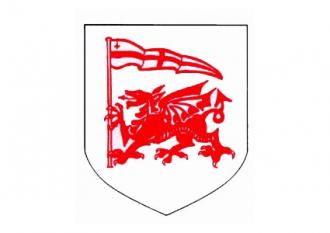 By Dragons Den
May 3 2016
A topsy turvey season comes to an end with a review of the season from the Den
The season opened brightly enough with a narrow 33-35 victory away to Doncaster, with new boy Guy Armitage crossing for a hat-trick, showing the great skills and strength that would not only see him named back and player's player of the season but also included in both the GK Championship and The Rugby Paper's dream teams.
Next came the much anticipated clash against rivals Bristol, who had lost to Bedford on the opening day of the season and despite a spirited performance from the Exiles, Bristol came out 36-22 winners to spoil Welsh's return to Old Deer Park , and Welsh were left to rue squandering enough chances to have won the game.
Following on came wins against the seasons eventually relegated team, Moseley and play-off hopefuls Bedford and although not fully firing things were looking OK for Welsh.
London Scottish, The Exiles nearest and oldest rivals, were next up and with only 5mins still on the clock Darren Waters dived over for what looked to be the winning score only for Welsh to cough up the ball a minute or so later and to go on to lose 11-10 courtesy of a last minute drop goal.
The next five games wouldn't make very pretty viewing either despite a 14-8 win against Jersey being sandwiched in the middle, a game which saw Welsh create little against a very one dimensional Jersey side with the only difference really being two pieces of individual skill by returning ex-welsh winger , Josh Drauniniu and centre Nic Reynolds. this was to be the highlight of a run which saw league defeats firstly to Nottingham under floodlights and followed up with a losses away to Rotherham and at home to Ealing, with ex London Welsh player Alex davies scoring 17pts from the tee.
If Welsh thought the opening game of The British and Irish Cup would offer some respite, they were to be mistaken as the supporters favourite away trip would end in a 28-21 loss in terrible conditions, but a penalty from the touchline, by Olly Barkley with the very last kick of the game would earn Welsh a losing bonus point. A point which would eventually prove crucial to the Exiles participation in the knock out phases of the competition.
The following week saw Welsh up against a Cardiff Blues Select side again in the B and I cup and on a bitterly cold day with the only the odd point out of fifteen separating the sides at half time, even Mystic Meg couldn't have predicted the drama that was to unfold in the second half.
As was becoming an all too familiar pattern to Welsh's season, Welsh came out seeming not to realise that the second half had started and almost from the kick-off Cardiff crossed to increase their slender lead and as if that wasn't bad enough Cardiff were in again just five minutes later to leave Welsh trailing by fifteen and despite some spirited play from Welsh it was Cardiff who again scored next with a bonus point try and with 20 minutes to go and the Exiles trailing by 22 points it looked like the tie was over. But in what was probably the most thrilling 19 minutes of the season as far as Welsh were concerned, they showed some of the grit which was to prove so important to the revival of their season and this was epitomised when Supporters Club, player of the year Josh McNally was brought on and repeatedly took the game to Cardiff before crossing himself to set up a grandstand finish with Welsh eventually scoring 26 unanswered points to come out 33-29 winners.
The following Friday night saw Welsh continue their winning ways, with a gutsy 7-10 victory away to second placed Yorkshire Carnegie, but if Welsh had thought they had turned the corner they were soon to be brought straight back down to earth, again at the hands of Cornish Pirates who this time in the league thumped them 38 points to 19 at Old Deer Park.
Next up was two weeks of B and I cup action a competition where Welsh had a few weeks previously at least found some solace and this was again to prove the case in the double header against Nottingham with The Exiles running out 42-17 and 24 to nil winners with Josh McNally again showing some great play and really putting his hand up for a starting place in the league games.
But the celebrations were to be short lived as it was Welsh's turn to be nilled as they went down 35-0 to Bristol at Ashton Gate over the Christmas holidays..
Back at home in the New Year Welsh found their feet again allbeit against league strugglers Moseley and again in The Cup where once again Welsh left it late to sneak over the line for victory.
With Cardiff scoring a converted try to lead by 8 points, and with only 8 minutes left on the clock it looked like they had exacted revenge on The Exiles, but as at Old Deer Park it was not to be and with a converted try from Kieran Murphy it was once again left to Olly Barkley to slot over the winning penalty with the very last kick of the game to see welsh run out 32 to 30 winners. Welsh thought they were beginning to enjoy the B and I, but they would soon once again sorely mistaken.
A further thumping by Cornish Pirates 35-17, this time in the cup was followed up by a humiliating 64-20 thrashing at the hands of Bedford, in front of a sizable travelling contingent and Welsh thought things couldn't get any worse.
If the 17-19 score line in the return match against London Scottish, where Scottish again sneaked it with the last kick of the game did nothing to revive spirits, then the performance by the players did and the squad and coaches felt that a corner had been turned, and so it was to prove.
Next up would be Rotherham and as if fate were playing a hand the 32-16 result at Clifton Lane was reversed in favour of Welsh, who played a controlled and error free game.
Having sneaked their way into the knockout phase of the B and I Welsh supporters were rewarded with an away trip to Dublin to face favourites Leinster , who were so far the only team in the competition to win all of their games. With events, such as delayed flights and missing transport, conspiring to scupper the teams preparation, things were looking ominous but with the few travelling supporters enjoying the craic on the terrace and in good voice, the players on the pitch put in what was probably their most complete 80 minute performance of the season.
The game was as compelling a match as you would probably see anywhere with both sides playing their part in an 84 point thriller with the game swinging one way and the other with never more than 7 points ever separating the two sides and with only 3 minutes left on the clock it looked like Leinster had sealed the victory with another exhilarating try.
But not to be outdone and with the clock having gone dead, Welsh racked up 30 phases of faultless , error free play before Josh Drauninui forced his way over to secure a dramatic 39-45 victory and secure a home semi-final against three time previous opponents, Cornish Pirates.
This time against The Pirates, Welsh were now a completely different beast and were in no mood to be beaten by them for a fourth time this season and broke the Cornish hex with what turned out to be a comfortable and convincing 36-15 win to set up an away final against Yorkshire Carnegie.
Welsh were still in with an outside chance of making the play-offs, all be it dependant on the results of others outside of their control and their tails were up and this time exacted a 22-16 revenge victory away to near neighbours Ealing, who themselves were starting to believe that they could avoid the drop.
Was a league and cup double really on the cards. The structured, error free rugby they had been playing recently, that had seen them rack up six wins on the bounce indicated they were probably good enough to compete with any team in the league, but a last gasp try by Yorkshire to win by 31 points to 29, at Old Deer Park, in a game that Welsh thought they had won minutes before was enough to put that dream to bed, but set up a thrilling British and Irish Cup final the following week at Headingley.
With Welsh in their first cup final since the 1985 defeat to Bath in the, then John Player Cup, they were in no mood to be denied and tries from Kieran Murphy and recent try machine Nathan Trevett were capped off with a brilliant hat trick by James Lewis which was just the icing on the cake in a game in which London Welsh played some fantastic, stylish rugby, eventually thrashing a Yorkshire side who by their own admission were convincingly beaten 33 points to 10.
It was nothing less than the boys deserved having turned their form around and showing what they were really capable of and for the club it was the third piece of silverware in five seasons.
The penultimate game of the season saw welsh making the trip down the M5 to the West country again and with neither team having anything left to play for it could have turned out to be a dour affair, but it was nothing of the sort and in glorious sunshine, both sides played open running rugby with both sides evenly sharing the spoils of 12 tries for what was probably a fair result at 38 points apiece.
The last game saw a switch to the 4G pitch at Rosslyn Park due to the commencement of the cricket season at ODP, where Welsh entertained their opponents from the opening game of the season, promotion contenders. Doncaster Knights.
Again an absorbing open game with Welsh running out bonus point winners at 24 points to 19 to secure 5th spot in the league considering the early part of the season quite an achievement, but maybe a little disappointing when you look back at the two Scottish games we could have won despite the lack of form at the time.
All in all an up and down season with some definite low points, but also with some quantifiable highs and one which ended with a squad showing some great resolve, skill and determination which will hopefully be carried over to next season.
So all that remains is to wish all supporters, players and staff a great summer and here's to a successful upcoming season.
COME ON THE WELSH