London Welsh AGM - Weds 31st May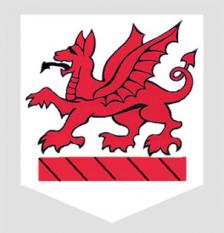 By Dragons' Den
May 22 2017
The year the club's annual membership meeting will be held on 31st May, 7.30 for an 8pm start. The meeting is intended to be a Membership Meeting rather than a formal AGM and will be open to all who want to #BePartOfIT. This is your chance to find out what is happening and what you can do to help.
The meeting notice is shown below:
Whilst we will take a moment to look at season 2016 - 2017 as a baseline, the meeting with focus its time on the clubs membership and its future as part of the RFU. We are indeed an English community rugby club but with that complex and intangible quality of passion and sense of belonging that isn't easy to translate but known to us all as 'Hywl', this indeed is what makes our club very special regardless of your age, nationality, gender or colour.

The agenda for the evening will broadly focus on the following topics:
2016-2017 Summary
Our Values and Beliefs
"The Team"
2017 and beyond
Valuing Each Other
Membership For 2017
How May I Help
We are a club run by its members for its members. As volunteers there are of course many roles within the club that need your time and energy. It never ceases to amaze me what a single person can achieve in a volunteer role and the difference they can make the the club. You may feel you could contribute to the administration of the 400 club, act as book keeper, run a social event, contribute items of club news to support out social media and web presence. Its not about how much time or do I have the skills, Volunteering is about passion, a sense of community and making a difference.

You may not be able to contribute time due to other commitment but perhaps your work involves finding quality talent within your business. Where better to find high quality, motivated young people than in a rugby club, the London Welsh Careers Incubator is about connecting members to members with a focus on Business rather than Rugby.

Official roles that are either open or have come around for renewal at this years meeting.
Chairperson
Hon Sec
Hon Treasurer
Club Medical Officer
Club Volunteer CoOrdinator
If you wish to stand for any of these positions please contact Mike Talbot mike.talbot@londonwelshrfc.com before midday sunday 28th May.

Considering joining London Welsh as a player or reaffirming your membership for season 2017, we will have forms available on the night and for non-playing members we will be able to accept Cash, Cheque (London Welsh Amateur Rugby Club Limited) and Card payments so we are ready for 1st Sept. Please also take the option to become members of the Voyagers charity and the Supporters Club at the same time, wonderful organisations that do so much good for some many people and are very much part of our London Welsh Family.

If you bring a little cash we may even have a few items that might take your fancy in our 'club boot sale'.

Lastly your business may through its Corporate and Social responsibility programs be looking for opportunities to support community programs. Perhaps you may have reached a place in life where want to put a little back into a rugby family that has given to you. If that's the case then sponsorship programs and personal giftaid mechanisms may offer you both tax efficiency and returns your looking for. Speak to one of the management team on the evening and lets see if we can help each other.

Oh and don't let me forgot the bar will of course be open for us all to enjoy.

Gwyn Williams
London Welsh Chairman
gwyn.williams@londonwelshrfc.com